Missy Elliott Shares Behind-The-Scenes Footage Of Iconic 'She's A Bitch' Music Video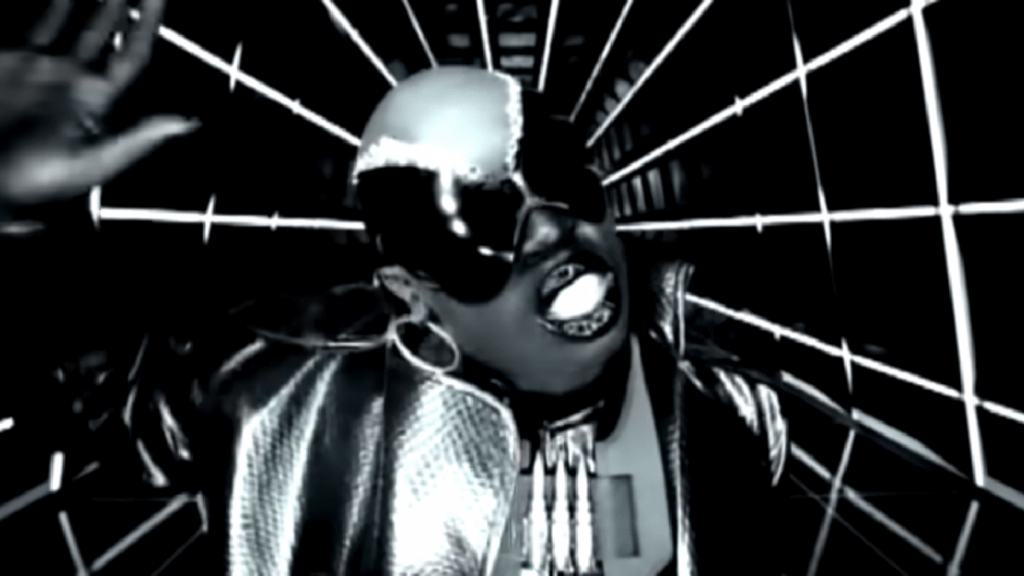 Missy Elliott blasted Hip Hop into the future with her innovative music videos during the late '90s and early '00s.
Teaming up with famed directors such as Hype Williams and Dave Meyers, the Virginia-bred rapper remade rap videos in her own image with bugged-out treatments for songs including "The Rain (Supa Dupa Fly)," "Get Ur Freak On" and "She's a Bitch."
On Tuesday (August 17), Missy Elliott took her Instagram followers on a trip down memory lane by sharing behind-the-scenes footage of her aforementioned "She's a Bitch" video, taken from her 1999 album Da Real World.
View this post on Instagram
The BTS clips provide insight into the makeup, prosthetics and lighting technology used in the video while featuring interviews with Missy Elliott and people who worked on the video.
In a lengthy caption, Miss E explained that the futuristic strobe lights used on set and for her costume were flown in from Germany and incorporated never-before-used technology.
"I was in the year 3000 in 1999," she wrote. "This video changed things visually in HipHop videos FOREVER. This is BTS footage of 'She's A Bitch.' This is called Fearless! The lights on the 3rd slide they were flown in from Germany a technology never used before. The coming out the water we were really under the water.
"EPIC though and when I look at this video I say why did I used to move like that when I performed like I was swatting flies off me or sumn. I was wildin but it was EPIC tho! Big up @juneambrose @hypewilliams @billybmakeup @hihatproductions & Chyna my Team SNAPPED."
Directed by Hype Williams, "She's a Bitch" is one of the most expensive rap videos of all time, costing around $2 million to make.
In 2019, Missy Elliott received the Michael Jackson Video Vanguard Award at the MTV VMAs, becoming the first female rapper to win the award and only the fourth Hip Hop act to do so following LL COOL J, Beastie Boys and Kanye West.
Fast forward to 2021, Missy Elliott is still keeping it colorful. On Monday (August 16), she took to Instagram to show off her new purple hairdo, which is a tribute to another music visionary: the late, great Prince.
"Saaaang Prince," she wrote in the caption to the video, which was soundtracked by Prince's 1987 cut "Adore." "Purple always been my favorite color."
View this post on Instagram