NBA YoungBoy Taunts Rappers For Selling Their Catalogs To 'Catch Up' To Him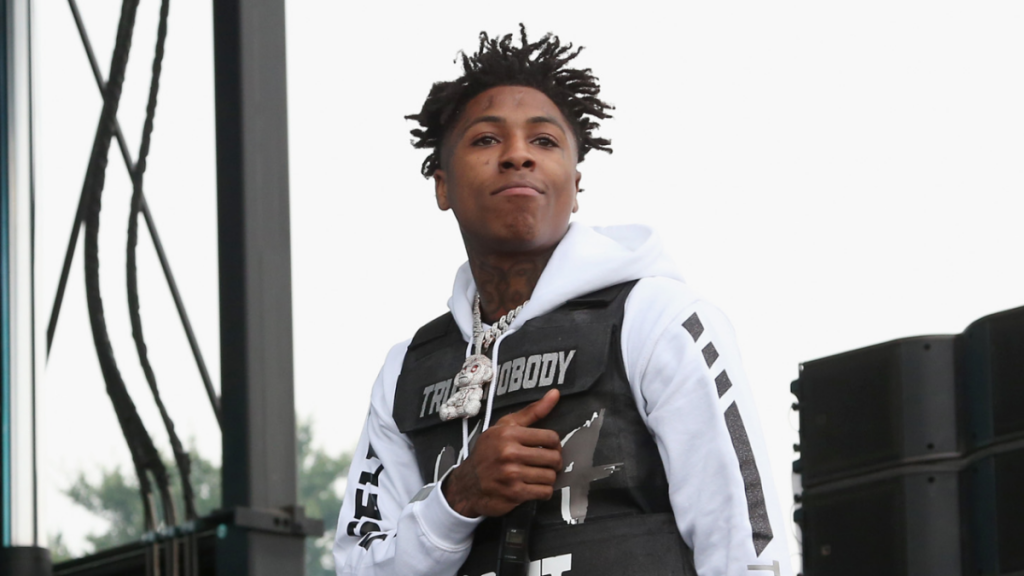 NBA YoungBoy thinks all the rappers who have sold their music catalog are trying to keep up with him, and he finds it pretty hilarious.
A video of the Baton Rouge, Louisiana native surfaced online this week showing him in a good mood and laughing at his peers who have given up their prized catalogs. According to YoungBoy, he won't be releasing any new music this year so that his peers can catch up.
"These bitch-ass n-ggas heard how I got that bag. I had these bitch ass n-ggas sell their whole catalog to catch up, man. Fuck you," he gloated. "And bitch, I ain't gonna drop no song and tell you anything. You going to wait 'til next year. You going to bump them n-ggas like I told you two years ago. Them bitch-ass n-ggas that's misleading you."
He continued: "Like I said, I can take an ass whooping, I can give an ass whooping, I can hop out with that bitch and stand in front of a judge and take my lick — if I really did it, ya heard me? I'm 'bout to build a derby in the back of the house because they won't let me drive out the yard and I got too many foreigns, man. Stop playing with me."
View this post on Instagram
NBA YoungBoy was far from done with his rant as he explained how he's living life stress-free these days. He has his family, all the money he can ask for and he's highly motivated to keep the success going.
"I ain't doing no stressing over here, bitch," he said. "I ain't worried about nothing, man. I got a bitch that's quick to tell me, 'Man, fuck them people.' I'm so motivated, ain't no losing over here, man. The fuck is you talking about? It's Lil Top, bro. You tripping man."
Although YoungBoy didn't name any names, several rappers have recently sold their music catalogs in exchange for a major payout. In September, Future sold the rights to his output between 2004 and 2020 in a massive eight-figure deal with Influence Media Partners.
That same month, Public Enemy's Chuck D sold his decorated catalog to Reach Music for an undisclosed fee. The deal includes Chuck D's full songwriting share of royalties and half of his "copyright interest" as the publisher. With the deal, he'll still keep half of the interest in his publishing royalties.
Although fans are happy to see NBA YoungBoy in a fantastic mood based on the video, they may not be all smiles after the Last Slimeto rapper revealed he won't be dropping any more new music to close out the year.
The news comes after YoungBoy flirted with the idea of dropping 10 albums in a year last month. At the time, the 23-year-old was gearing up to drop his sixth project of the year, Ma' I Got a Family
"Fun challenge '10 tapes 1 year ??'" read a screenshot of an iPhone Note posted on YoungBoy's YouTube page, which he captioned: "I'm finna be on 6 you think I can do it ?"