Nas Suggests JAY-Z Tried To Overshadow 'King's Disease 3' Rollout With Grammys Photo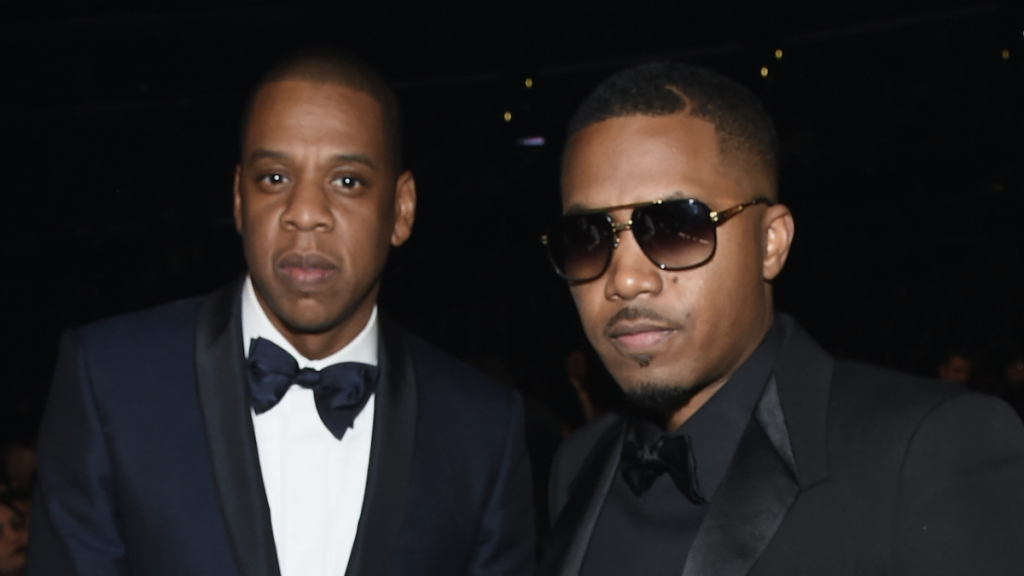 Nas and JAY-Z have been compared at almost every step of their careers, and Escobar even referenced his past beef with Hov on his new album King's Disease 3.
"No beef or rivals, they playing 'Ether' on TIDAL / Brothers can do anything when they decide to / In a Range Rover, dissecting bars from 'Takeover' / Sometimes I text Hova like, 'N-gga, this ain't over,' laughing," he rapped on "Thun."
When asked about the lyrics during an appearance on The Daily Show with Trevor Noah this week, Nas brought up how JAY-Z posted a photo flexing all of his Grammy Awards the same day he shared the tracklist for KD3, suggesting his former rival attempted to steal his spotlight.
"When I released the tracklist for the album the other day, he released a picture with all his Grammys," the Queensbridge MC pointed out while discussing his relationship with the Roc Nation boss. "Shout out to him."
View this post on Instagram
Social media has often had fun with the idea of JAY-Z overshadowing Nas throughout his career, with Hov's "Entrepreneur" single arriving on the same day as Esco's King's Disease in August 2020 and Jay's Everything Is Love LP with Beyoncé dropping the day after Nas' Kanye West-produced NASIR in 2018, to name just a few recent examples.
However, the Illmatic legend doesn't believe there's any malice involved. "I think maybe there's an energy that we both have where we maybe we feel like we work around the same time and the time," he said on The Breakfast Club in 2020. "I think things just happen — just synergy, you know? Jay would know better than me."
Nas and JAY-Z have certainly come a long way since warring on diss songs like "Takeover" and "Ether" — as well as "Supa Ugly" and "Last Real N-gga Alive" — in the early 2000s.
The former foes have gone on to collaborate numerous times, with Nas revealing on a FaceTime call with JAY-Z last year that colliding on DJ Khaled's "Sorry Not Sorry" reignited his competitive spirit.
"Alright, I'm just here tweaking lines and shit," he told Jay over the phone. "I'm in here, curating, rewriting four bars here and there … Oh, no no no. I gotta come back! [Laughs] Yo bro, this is one. The queen at the end, the harmonies, that gave me chills … this is definitely one for the books."