New Music Friday – New Singles From Cardi B, Lil Durk & Kanye West, 21 Savage & Calvin Harris, Joey Badass + More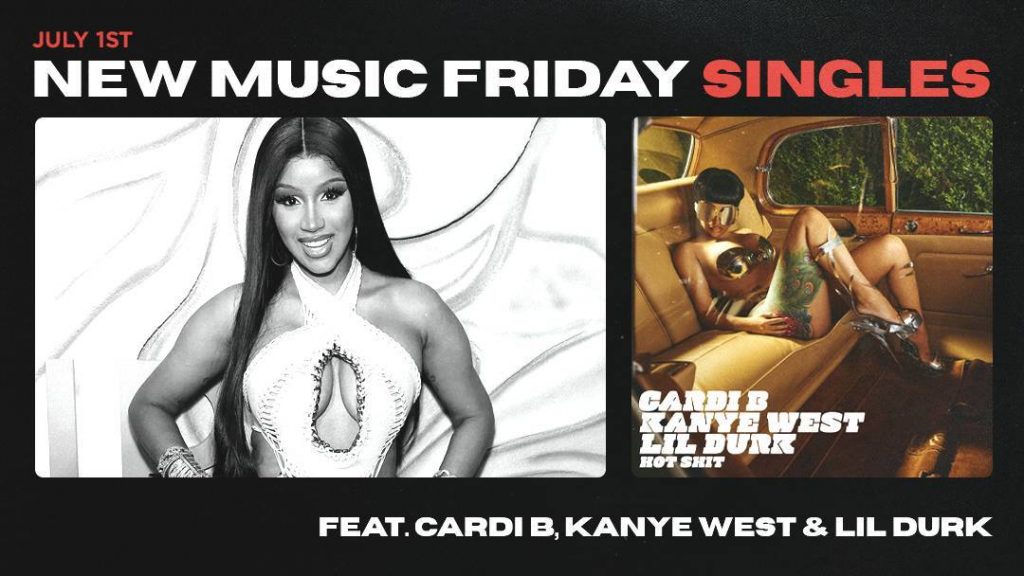 HipHopDX – Instead of staring at a computer or phone screen searching for new playlist-ready bangers, we are well aware that many individuals will likely be staring up into the night sky to catch a glimpse of the annual Fourth of July fireworks displays.
With that in mind, the team at HipHopDX has opted to deliver light and tight coverage for this week's edition of our New Music Friday Singles feature, which includes highlighted releases from Cardi B, Lil Durk and Kanye West and 21 Savage and Calvin Harris. Additionally, releases from Joey Bada$$, Lil Gotit, Foolio, and more have also made the cut.
Check out the full list of tracks released on Friday (July 1), below.
Cardi B f. Kanye West, Lil Durk – "Hot Shit"
While Cardi B is adamant that her new music is different from her previous releases, it's clear she's still dropping "Hot Shit."
With the support of Chicago natives Lil Durk and Kanye West, Bardi makes her triumphant return to the limelight with over the top production from none other than Tay Keith.
Calvin Harris f. 21 Savage – "New Money"
City Girls f. Usher – "Good Love"
Even though her boo thang Diddy failed to acknowledge their relationship at the BET Awards earlier this month, Yung Miami of the City Girls wants her fans and internet trolls to stop attempting to give her advice on how to pick her significant other.
In the spirit of remaining true and loyal to the essence of hopeless romanticism, the City Girls team up with R&B casanova Usher for their "Good Love" single.
Joey Bada$$ – "Where I Belong"

With his 2000 album on the way, despite a delay due to sample clearance issues, Joey Bada$$ is ready to make an impact similar to the impression he left on his listeners with his fan-beloved 1999 album.
The Pro Era MC opens his mind and heart to receive the blessings meant for him with his new anthem "Where I Belong."
Lil Gotit – "MF TRIMM"
There is no denying the fact that Lil Gotit, who is the blood relative of deceased YSL rapper Lil Keed, is representing his fallen family member well in the form of his new, high-energy releases.
Check out the Atlanta native's "MF TRIMM" visual to catch a glimpse of how fiercely Lil Gotit continues to represent the legacy his brother left behind after his untimely death.
Foolio – "Looking For You"
Jacksonville artist Foolio is a straight shooter.
That's exactly why he is directly addressing the opposition on his ominous banger "Looking For You."
Don't forget to check out this week's Honorable Mentions nominees, which include new offerings from artists such as SupremeDae, Nakkia Gold and Jeremih, Numba 7 and Babyface Ray, Steve Lacy, ARDN and more. There are also several highlights in this week's New Music Friday Albums coverage, which includes releases from Earthgang, Duwap Kaine, Burna Boy, French Montana and Harry Fraud and more.
Stay up-to-date with the latest Hip Hop releases here.