NLE Choppa Pips Soulja Boy To Become 'First Rapper To Walk Out An NBA Team'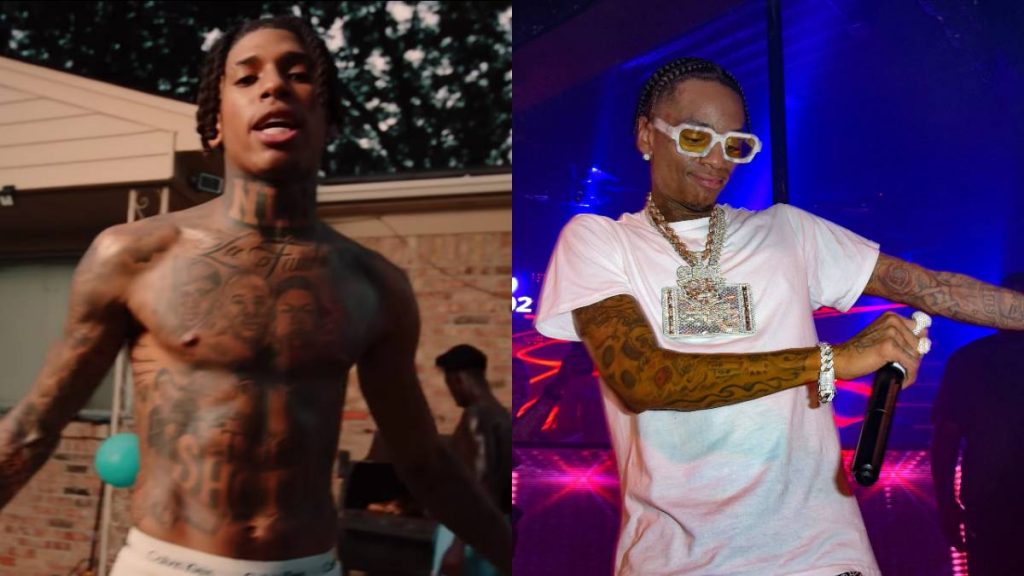 NLE Choppa has claimed to be the first rapper to walk out an NBA team, in turn beating Soulja Boy to the punch, who often claims to be "the first" rapper to do anything.
Choppa walked out his hometown team the Memphis Grizzlies for their season opener on Thursday night (October 20), and performed his hit song "Shotta Flow" as he led out the team.
"First Artist To Walk A NBA Team Out and It Was The Home Team," Choppa wrote on Twitter.
First Artist To Walk A NBA Team Out and It Was The Home Team 〽️🐻 pic.twitter.com/DtEUjEBLZv

— NLE Choppa (@Nlechoppa1) October 20, 2022
While Soulja has yet to comment, Choppa's claim comes after Moneybagg Yo walked out the Tenessee Titans for their NFL game against the Las Vegas Raiders back in September. During that walkout, Moneybagg performed his song "See Wat I'm Sayin."
Soulja Boy did claim to be the first to start another big trend back in August, when he took to social media to take credit for starting the "Big" trend when naming artists or songs.
"Wasn't nobody hollering this big shit before 2017. 2017, n-gga," Soulja said on Instagram Live. "I said Big Soulja, n-gga. We know who started this shit, n-gga. Big Soulja. Big Draco, I got everybody saying big. I got everybody putting big in front of they name."
Soulja Boy pointed to his 2017 album titled Big Soulja for inspiring other artists to follow suit.
"Big Soulja, the album — that was 2017, n-gga. You rap n-ggas copying me, man. When they gon' give me my swag back, man? I can't keep nothing to myself. This was 2017, man! I said Big Soulja."
Meanwhile, NLE Choppa stopped by Frayser Elementary school on Tuesday (October 18) to celebrate the Memphis student body for reading more than 26 million words.
"I'm young myself. I'm only 19 so I'm a part of the youth as well as they're our future, they're our upbringing and one thing I just want to focus on is we save our youth," NLE Choppa said during the assembly. "I feel like in Memphis, Tennessee we have a problem with a lot of young males falling victim to the streets, gun violence, drugs, whatever and I just want to use my light, my positivity that it's cool to come to school and read."
On the music front, NLE Choppa dropped off a chaotic music video to his new single "Do It Again" on October 8, which finds him and his entourage donning light blue apparel in honor of his unborn son who died as the result of a miscarriage earlier this year.