Offset Blasts Snoop Dogg's Critique Of Cardi B's 'WAP' Without Dissing Him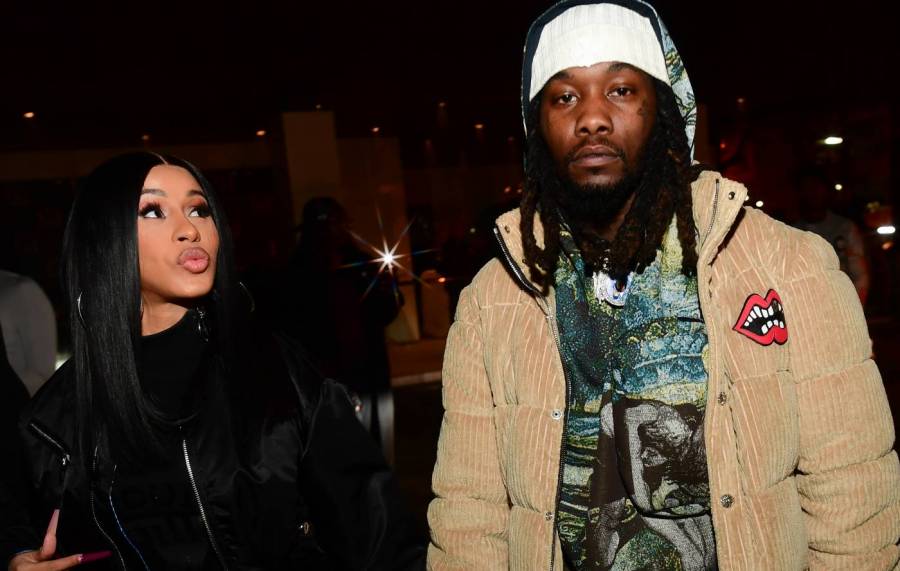 Los Angeles, CA – Snoop Dogg became an extremely unlikely non-supporter of Cardi B's salacious "WAP" hit when asked during an interview that made its rounds on Saturday (December 12).
"Oh my God … slow down… like, slow down — and let's have some imagination!" Snoop said of "WAP" when asked by Central Avenue. "Let's have some, you know, privacy, some intimacy where he wants to find out as opposed to you telling him."
Now Cardi B's husband Offset has responded with respect yet clear discernment when it comes down to discussing the issues of women.
"I love Snoop, man," Offset told TMZ on Saturday while out in Beverly Hills, surprised it was Tha Doggfather with the off-putting commentary.
"She grown," he continued. 

"I don't get in female's business so I'm just gonna stay at that and I hate when men do that. Because I don't do that. I don't care if a girl would've said something bad about me, you know what I'm saying? I just don't get in female business; I'm grown — I'm from the South, though. So maybe the rules and laws is different."
Over the course of his 30-year career, Snoop Dogg has made waves, headlines and plenty of money through equally explicit songs such as "Bitches Ain't Shit," "P.I.M.P. (Remix)," "Sexual Eruption" and "Ain't No Fun (If The Homies Can't Get None)," just to name to a few. So his calls for Cardi B censorship may confuse longtime fans, including Offset.
"['WAP'] is a No. 1 record," the Migos rapper explained. "Anyone can say what they wanna say; it's 6x platinum in 3-4 months. And it wasn't that bad because it's a No. 1 record!"
He continued, "As rappers, we talk about the same shit! Men can't speak on women; they too powerful, first off. And there's a lot of women empowerment. We never had this many female artists who's running shit. They catching up to [men] and setting records!"
Offset concluded his earnest publicity by adamantly assuring viewers he has no issues with the Hip Hop legend.
Check out Snoop's latest newsmaking-video below.