Playboi Carti Gets Shaquille O'Neal's Stamp Of Approval: 'His Shit Goes Hard'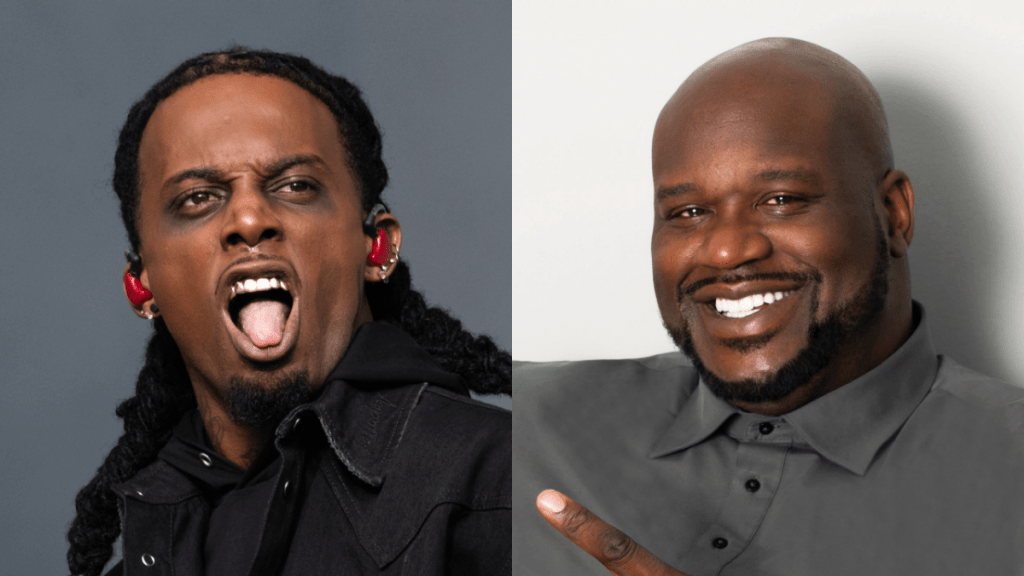 Playboi Carti counts NBA legend Shaquille O'Neal among his legion of fans.
Shaq, who has reinvented himself as a bona fide DJ under the name DJ Diesel in recent years, was captured playing Carti's "New Tank" during a recent DJ set.
A video of the unlikely moment shows the towering four-time NBA champion sending the crowd into a frenzy after dropping the Whole Lotta Red track into his setlist.
As the clip made the rounds on Twitter via a Playboi Carti fan page, Shaq cemented himself as a member of the King Vamp army by tweeting: "@playboicarti his shit goes hard."
@playboicarti his shit goes hard

— DJ Diesel (@djdiesel) September 11, 2022
Shaquille O'Neal isn't the only person who has heaped high praise on Playboi Carti of late. During an interview with Our Generation Music in July, Wiz Khalifa gave the Atlanta rap star his flowers for his live performances.
"What younger kids are feeling like when they come out, that's what they wanna do. They wanna fuckin' rage, they wanna jump, they wanna scream," he said. "And he knows how to bring that out in people. Especially the set design, that's what I'm a nerd about. He's all the way up here on a fuckin' mountain and shit. I'm like, 'That's hard!'"
Earlier in September, Playboi Carti fans were treated to some of the rapper's first new material in almost two years when A$AP Rocky debuted a new collaboration with Carti on Instagram.
Tentatively titled "Our Destiny," the track featured a Destiny's Child sample and was accompanied by footage of the "New Choppa" duo partying with Grammy-winning singer/songwriter Beck in Dublin, Ireland.
As the wait for the track — and the follow-up to 2020's Whole Lotta Red — continues, Carti continues to push boundaries within Hip Hop. In August, the gothic-inspired rapper unveiled a "SATAN" tattoo on the back of his neck, shocking both diehard fans and casual listeners alike.