Playboi Carti Provides 'Whole Lotta Red' Update, Promises 'Alternative' & 'Psyched Out' Music In 2020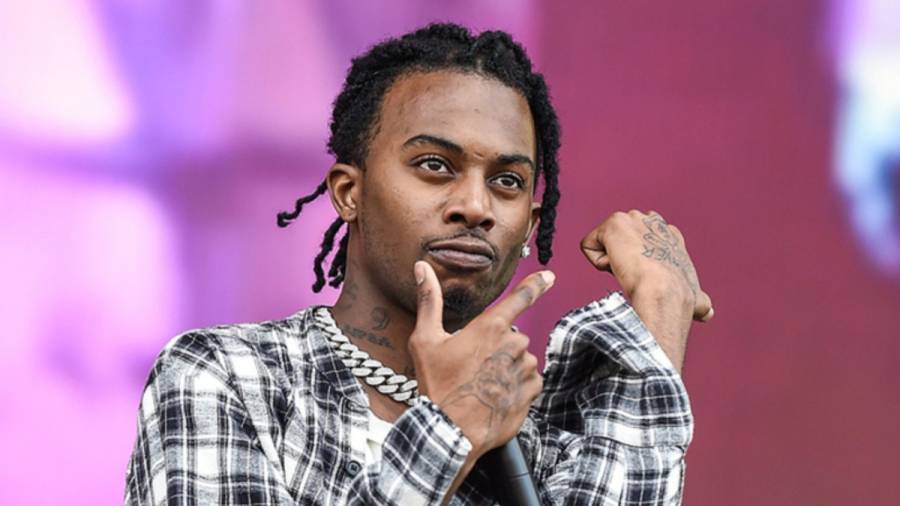 Playboi Carti has laid relatively low in 2020. With the status of his long-awaited Whole Lotta Red album still in limbo, Carti has finally provided an update on the elusive project during a feature with GQ, which arrived on Monday (November 23).
Carti doesn't clear up exactly why his third album has suffered multiple delays but describes his upcoming music — which will be released under A$AP Rocky's AWGE umbrella — as "psyched out" and an "alternative" vibe.
When directly asked about the new music he expects to drop before the year expires, Carti answered with a vague "we'll see" regarding Whole Lotta Red being his next project. The Atlanta native's most recent LP, Die Lit, came in 2018. On Monday (November 23), he teased the album has been turned in.
View this post on Instagram
Carti also expressed his hopes to design his own clothing line one day. He's starring in an upcoming campaign for French luxury brand Givenchy, which was teased in an ad featuring Carti providing ad-libs using butchered pronunciations of Givenchy.
"It's big for me," Carti said of the Givenchy deal. "I've waited all my life for shit like this."
View this post on Instagram
Back when Carti was working retail at H&M, it wasn't until a customer recognized him and complimented his music that he began to take rapping seriously.
"I remember one day a guy walks in and he's like, 'Yo, you're Playboi Carti,' " he said. "I'm in school. I'm broke. I'm at work. Retail. And the dude said, 'I fuck with your music.' I think I quit H&M like two days later."
The 24-year-old released his "@ Meh" single in April and also appeared on "Pain 1993" from Drake's Dark Lane Demo Tapes project.