Polo G Pays Tribute To Juice WRLD During UK Festival Performance: 'R.I.P. J Dawg'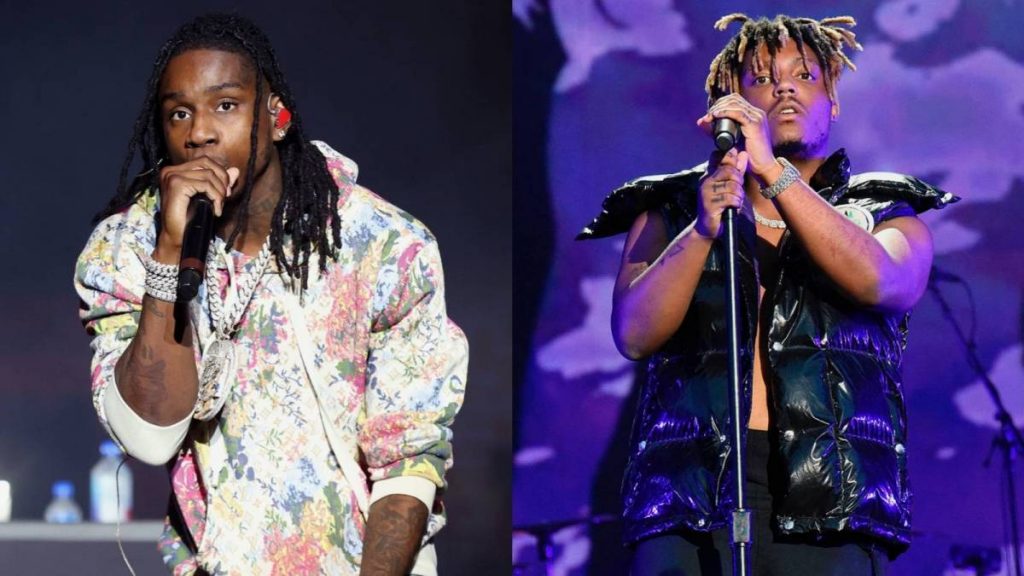 Polo G is in the UK at the moment performing at Reading & Leeds Festival, and during the first of two performances this weekend he paid tribute to Juice WRLD.
On Friday night (August 26), the Chicago native played the Main Stage at Reading Festival, running through a series of his own tracks while also dropping off a few joints by other artists.
At one point during his set, Polo G signaled to his DJ to play Juice WRLD's "Armed and Dangerous," after which Polo started rapping the late rapper's 2018 track in full while inviting the crowd to do the same, according to NME.
Once the track was over, he shouted out Juice, saying to the crowd: "R.I.P. J Dawg, man."
View this post on Instagram
In 2020, the "Pop Out" rhymer paid homage to Juice WRLD by getting a new tattoo to honor his friend.
Showing off his new ink on Instagram, which also stands as a dedication to his late grandmother, the top portion features the earth covered in lean with a straw in it, with '999' written across – a term used by the late rapper to symbolize "the opposite of '666.'"
In addition to having numerous collaborations together before Juice's passing from an accidental overdose in December 2019, they also teamed up posthumously on both Juice WRLD's Legends Never Die and Polo's sophomore effort THE GOAT.
Meanwhile, Polo G has expressed disappointment over his lack of new music this past year, and said he feels like he's let his fans down.
"Music wise I was posed to b turnt this year," Polo tweeted last month. "Especially the summer…I feel like I let my fans down being inconsistent…this shit b so weak."
In a pair of follow-up tweets, he added: "On top of dat I gat real crack like I been gettin back in my bag & I been so eager fa y'all to hear dis shit.
"I promise u though fa all the ppl who truly fwm & been rockin w me imma make this shit up to y'all I promise."