Pusha T Brings 'It's Almost Dry' Tracks To Life With Vevo Ctrl Performance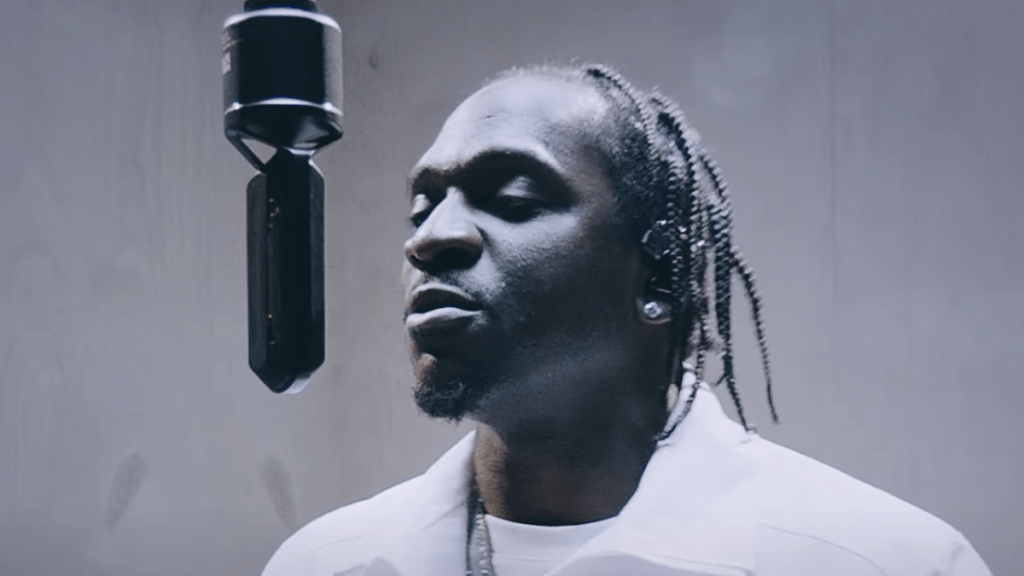 Pusha T has delivered a pair of performances for Vevo as part of its popular CTRL series — check them out below.
King Push pulled up to the video hosting service's studios and performed "Brambleton" and "Dreamin of the Past," two of the standouts from his latest album, It's Almost Dry.
The Virginia-bred rhymer keeps things very simple with just a hanging mic and four plain walls for the performances. He exudes precision while jogging through his drug-laced raps as the white light turns him into a ghost and even switches to a heavy red that makes it look as if he's drenched in a coat of blood.
Pusha showed love to both of his collaborators on the album as "Brambleton" finds Pharrell behind the boards with Kanye West holding down production on the hard-hitting "Dreamin of the Past."
It's Almost Dry debuted atop the Billboard 200 in late April with 55,000 total album-equivalent units sold in the first week.
In June, at a performance in Los Angeles, Pusha showed some love to friend and collaborator Pharrell. "Without Pharrell, there is no It's Almost Dry," he told the crowd. "He brought a whole different dynamic to my album, man. I love you, bro, for everything, always. You brought me in this game, you taught me everything! Everything! Clothes, dressing, what you want? You did it. Real shit, no lie."
Outside of promoting his own project, Push has kept it moving by giving out a handful of features to other artists. He recently appeared on Symba's "Never End Up Broke Pt. 2" and Calvin Harris' Funk Wav Bounces, Vol. 2 album closer "Day One."
Pusha T is also gearing up to head back out on the road for Phase 2 of his It's Almost Dry Tour, which kicks off in Philadelphia on September 3.
The tour — which promises yet-to-be-announced "special guests" — also swings through Pusha's home state of Virginia with shows in Norfolk and Richmond on September 22 and October 22, respectively.