Pusha T Gives Fan Drug Dealing Advice After Copping Their 'First Brick'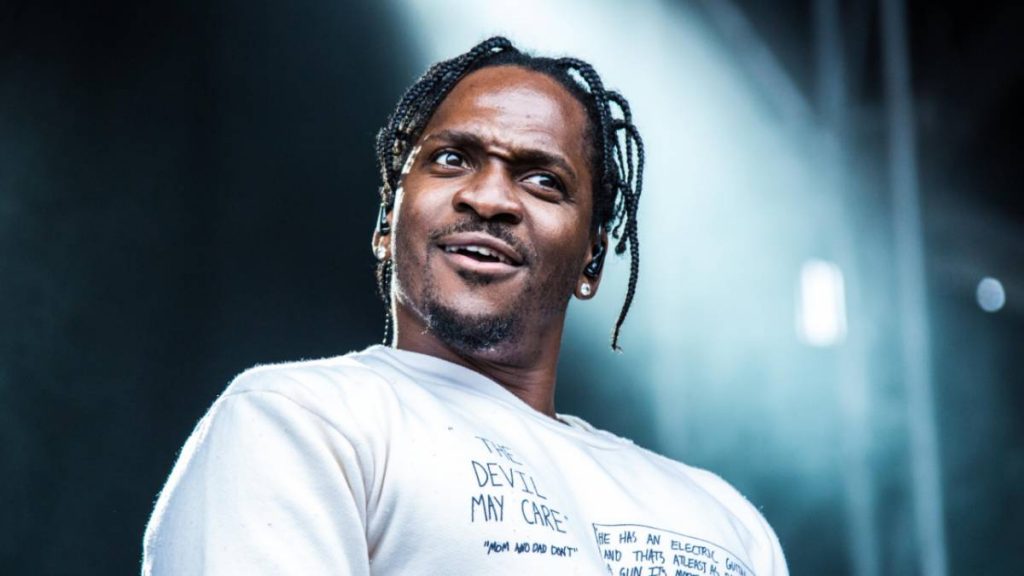 Pusha T knows a thing or two about flipping kilograms of cocaine, so when it comes to those looking to move weight, there are few better suited to offer advice.
On Sunday (October 9), Pyrex P shared some of his dope boy wisdom with a fan that purportedly purchased their "first brick." The fan was so excited about the saran-wrapped package that they tagged the Virginia Beach native on Twitter and credited him with inspiring the investment.
"Got my first brick to flip courtesy of @PUSHA_T," they wrote.
Pusha T caught wind of the tweet and schooled the fan on how to properly preserve the "brick" on their drive home without attracting any unwanted attention.
"Drive home slow and very steady," he advised.
Drive home slow and very steady…🙏🏿 https://t.co/88cAn53Vlt

— King Push (@PUSHA_T) October 9, 2022
Many fans would consider Pusha T's advice to be valuable, especially considering he's been trafficking in coke raps for most of his career over the last two decades — both as one-half of the Clipse and a solo artist on Kanye West's G.O.O.D. Music.
In March, King Push revealed his top three coke rappers during an interview with Complex — and included himself on the list.
"Hov is first, because he made Reasonable Doubt and that is the grail of all drug levels, without being all about drugs," he said. "It spoke more to the lifestyle.
"Lyrically, I'm going to say that I'm next. And I'll say Jeezy is third, because I don't believe there was a stronger moment in time than Trap or Die."
Elsewhere in the interview, Pusha T addressed the backlash to the "coke rap" niche and described the term as "lazy," while saying he feels he's elevated the artform.
"I don't know when it became cool for people to slight the cornerstone of rap," he said. "It's funny, because I come under a lot of scrutiny for the term 'coke rap.' Either they're knocking it or they're finding ways to cheapen it.
"Like, I drop an album, I go through a cycle and by the time the album cycle is done, then it's back to, 'Oh, it's only this, it's only that.' And then I watch the same people who shoot down the genre when I'm at it, they'll sit back. Then, in my absence, it turns into, 'Oh man, this is great lyricism.'"
Pusha T's dope boy expertise may soon be felt in the business space as well. In April, Tesla CEO and business magnate Elon Musk announced he wanted to buy Coca-Cola and "put the cocaine back in."
Musk's tweet piqued Pusha's interest as he inserted himself into the conversation with a subtle eye emojis reply.