Pusha T: 'When You Hear Pusha T, You Hear The Old Kanye'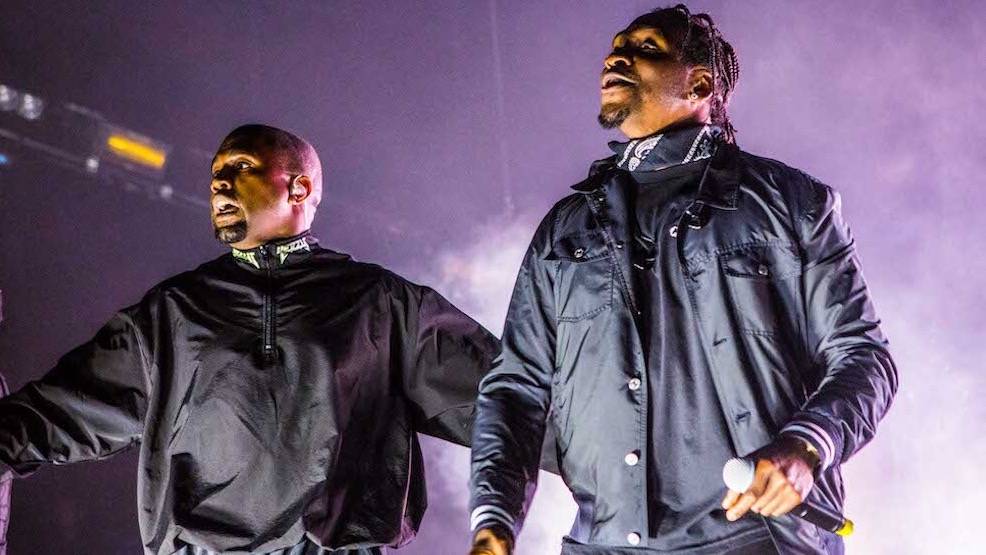 Pusha T has said when fans listen to his music they can enjoy the "old Kanye West," noting that his songs are where listeners can tune out Ye's controversial views.
King Push was reflecting on his working relationship with Kanye West during a lengthy interview with Rolling Stone, and the coke rap king said It's Almost Dry serves as a space where Ye fans can enjoy his gifted production without his problematic behavior.
"Everybody's like, 'Oh, I love the old Kanye,'" Pusha told the outlet over Zoom. "Well, when you hear Pusha T, you hear the old Kanye."
Kanye West produced half of Pusha T's latest effort It's Almost Dry, with Pharrell Williams handling the other half. In fact, Pusha's Zoom call with RS came as the "Numbers On The Board" rapper was en route to a studio session with the latter.
"I don't wanna give anything away," Pusha said of the new music. "But the giggles are even more evil than they were the last time."
Elsewhere in the interview, Pusha also addressed a possible Clipse reunion, noting he's doing everything he possibly can to convince No Malice to reunite.
"I push the button every so often," he said. "I'm like, 'Yo, listen to what I just made! We can really do this' — and he brushes me off.… If I had it my way, it would be the Clipse. It's really up to my brother."
View this post on Instagram

Kanye West recently once again made headlines for his political views. It all began at his Paris Fashion Show last week, where he debuted a "White Lives Matters" shirt alongside conservative pundit Candace Owens. Tensions escalated from there, with Ye being criticized by various figures including Tremaine Emory, Boosie Badazz and even Ahmaud Arbery's mother.
However, the Yeezy mogul responded to the backlash by questioning where the frustration was when he wanted to see his kids amidst his messy divorce from Kim Kardashian.
"So why did everyone feel so free to attack me about my t-shirt but Candace Owens was the only public figure to say that it was wrong for the Kardashians to keep me from seeing my daughter," Ye wrote to Instagram, referring the conservative political pundit. "Or we just chime in when we want to tear a Black man down for actually having a different political opinion?"
He added: "And for all audience so outraged about my t-shirt where were you when I couldn't see my kids? I went public in hope of public support at the time."
Most recently, Ye's Instagram and Twitter accounts were suspended after he wrote a post the social media companies deemed to be anti-semitic.
Pusha T previously talked about being back in the studio in a recent chat with Spotify, explaining that his forthcoming project is "extremely special" to him.
"I'm working on an extremely special project to me right now which I am not going to get into," Pusha said in September. "It's just all about music and staying competitive and just showing that there is a space for what it is that I do in hip-hop…and that what I do in hip-hop is the most credible space and takes the most talent…and is just… the realest."