Rare Signed Michael Jordan Card Sells For Record-Breaking $1.4M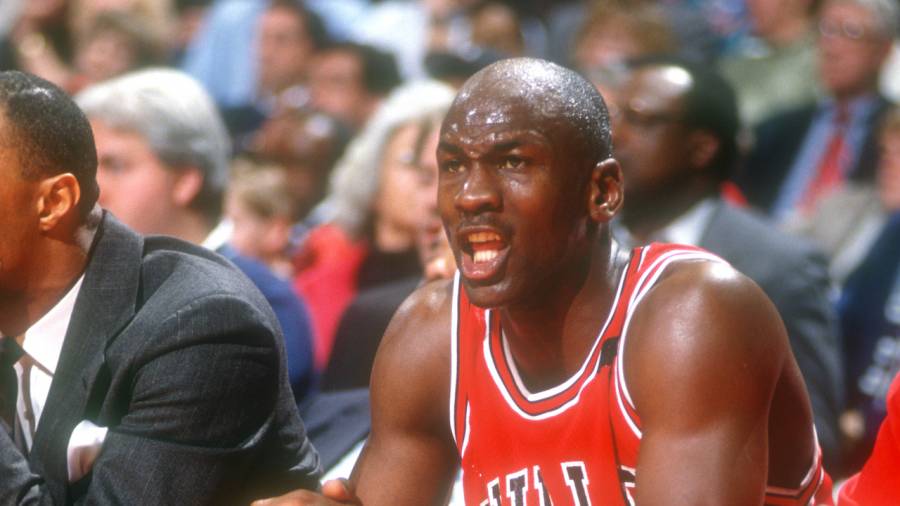 Michael Jordan's status as the greatest basketball player of all-time may be debated at barbershops and talking head shows on ESPN but his greatness can't be questioned at one place: memorabilia auctions.
Per TMZ, a 1997 Upper Deck Game Jersey card autographed by MJ himself, sold for $1.4 million. The price is the highest-ever for a Jordan card, besting the previous mark by over $500,000.
View this post on Instagram
One of 23 ever made, the signed card features a piece of Jordan's jersey from the 1992 NBA All-Star Game in Orlando and went up at Heritage Auctions. After 61 bids, the card sold on Thursday (February 4) for $1.44 million. Previously, Heritage Auctions had a lucky winner take home a rare MJ card after selling for $915,000.
Since the airing of the critically-acclaimed HipHopDX Award-nominated The Last Dance in 2020, Jordan memorabilia have become hot items just as his shoes continue to dominate the sneaker game almost 20 years after his second retirement. The film highlighted Jordan's final season with the Chicago Bulls from 1997-98 and the history of Bulls' stars such as Scottie Pippen and Dennis Rodman during their run to a title.
MJ's found himself in high demand after The Last Dance dominated TV during the beginning of the global pandemic. Travis Scott used his old Chicago mansion to shoot a video for "FRANCHISE" and Jordan himself decided to use the proceeds he made from the documentary to help in his former hometown of Chicago and in his childhood home of North Carolina.
Revisit the award-winning documentary's soundtrack featuring songs from LL Cool J, KRS-One, Nas, A Tribe Called Quest, Diddy and more below.