Review: Slim Thug Continues To Hustle For Houston On 'THUG LIFE' Album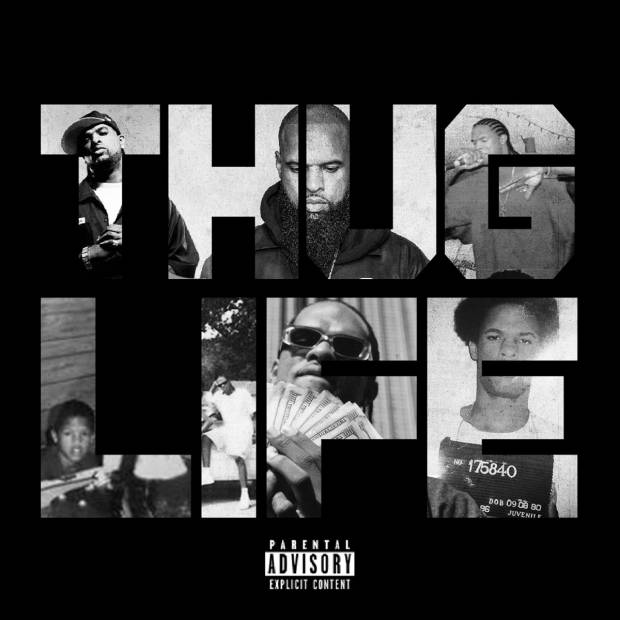 When Slim Thug announced a positive COVID-19 diagnosis last month, he was quick to reassure his fans he was getting better. If there's one thing he knows about, it's pushing through hard times. THUG LIFE, the Houston rapper's latest album, finds him in solid form, even if his lyrical topics and creativity are limited.
Though he found wealth in real estate and record store ownership before dropping his debut album, Already Platinum more than a decade ago, Slim Thug continues to sound invested in sharing his story. The short version is that he's made it and that he questions who he can trust. Those topics can go to many places and be presented in many ways, but his lyrics are often surface-level, like "Can't trust no n*gga, can't trust no bitch."
He feels a lot more inspired when he's trying to ruffle some feathers. On the subwoofer-rattling "THUG LIFE (Life is Crazy)," he throws humorous shade at 6ix9ine and Megan Thee Stallion. His preoccupation with seeing modern rappers as effeminate ("Singin' to hoes and puttin' on purses") can grow tiresome. However, there's value for how it frames him as an O.G. trying to make sense of new trends.
Less valuable is "Paradise," which finds Slim Thug rapping over the "Gangsta's Paradise" instrumental, with its strings from Stevie Wonder's "Pastime Paradise." It's hard to listen to without comparing it to the Coolio song, and Yung Al's overly Auto-Tuned appearance takes up way too much of the runtime. 
There are also vocal samples of soul singers, including Gladys Knight and the late Charles Bradley. While hearing these great voices is typically welcome, they can start to feel like a crutch. "Standing Alone," relates its poignant message of wondering what could've been through his voice and lyrics ("Legendary life, but what if I had a wife, and did it all with the fam/Memories would last a lifetime")
THUG LIFE's guests are all fellow Houston rappers. Z-Ro delivers on "Make It Right" and "Both Eyes Open." He excels so much on the latter, Scarface's concluding verse ends up being anticlimactic. Two of Slim Thug's fellow Boss Hogg Outlawz join him on the emotional "Won't Be Long (Apart)," Le$ and the late M.U.G.
Long-time fans of Slim Thug should be pleased by THUG LIFE, and new listeners who come across it should be inspired to comb through his back catalog.
At this point, he's not just "Like A Boss." He is one.