Rich Homie Quan Says New Yorkers Still Hate Him For Messing Up Biggie Lyrics At Hip Hop Honors Show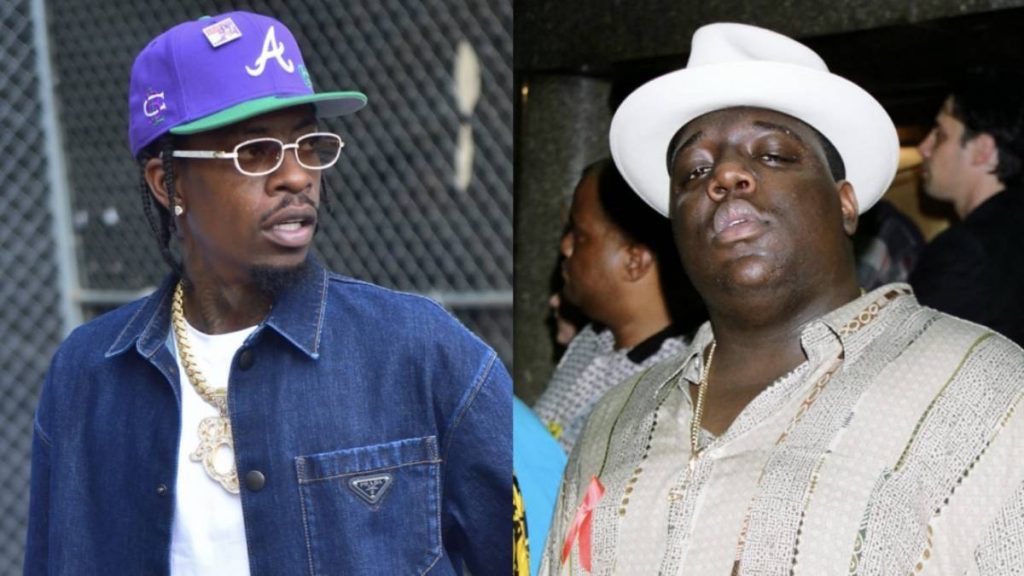 Rich Homie Quan thinks New York City and its die-hard Hip Hop fans are still upset with him for fumbling lyrics by The Notorious B.I.G. at 2016's Hip Hop Honors show.
During a recent visit to the 85 South Comedy Show, the "Lifestyle" rapper addressed scrambling some of the late rapper's iconic lines when he performed Junior M.A.F.I.A.'s "Get Money" alongside Lil Kim in tribute to Biggie at the VH1 event.
"I think New York is still mad at me for fucking up those lyrics," Quan told the 85 South crew. "Nah, New York, listen, y'all know I apologize first and foremost. I didn't grow up on Biggie. I didn't want to tell Lil Kim, no, but I know I didn't know. They were supposed to put it on the teleprompter, though."
He added: "We had it with the rehearsal, I knew I still wasn't going to get it, but I wanted to see it, though. It's different like you gotta think, in the studio, I don't even write… It's different just to study lyrics like I don't know the beat, the tempo."
Rich Homie Quan speaks on the time he messed up on Biggie's lyrics in 2016https://t.co/FoC4kxW3kg

Via: @85SouthShow pic.twitter.com/7gwpx1MFKz

— HipHopDX (@HipHopDX) August 17, 2022
The 85 South crew told Quan he should've practiced but also, if he didn't really know the lyrics then he should have passed on the offer. The Atlanta native said he couldn't do that as Kim is a legend in her own right but also said to redeem himself, he would want to do Biggie's "Notorious Thugs" featuring Bone Thugs-N-Harmony — a song he actually knows.
"It's all good, man, accountability is everything," Quan said. "I'm gonna go ahead and do a show so I can redeem myself. Ima do my favorite Biggie song. 'Armed and dangerous/ Ain't too many,' let me do that one."
Rich Homie may want to take cues from Wiz Khalifa who voiced how much of a BIG fan he is during an interview with DJ Whoo Kid back in July. Wiz praised how gifted Biggie was with putting words together, in a way that was unique to his art.
"I like Biggie because lyrically you could still listen to Biggie's shit today and be like, 'Wow, he really said that,'" Wiz said. "He talks about clothes, like brands in a crazy way and he talks about cars in a crazy way and he talks about women. He's just really poetic."
He added: "That's not to say one is better than the other. But I just love how complex his bars are. 'Pac is raw, 'Pac is crazy, he's hard. Beat selection was wild and his work ethic was crazy and just his attitude and everything like that, but I'm more on the Biggie side for sure."