Rick Ross Flexes New Jacob The Jeweler Watch: 'We Talking Big Money Over Here'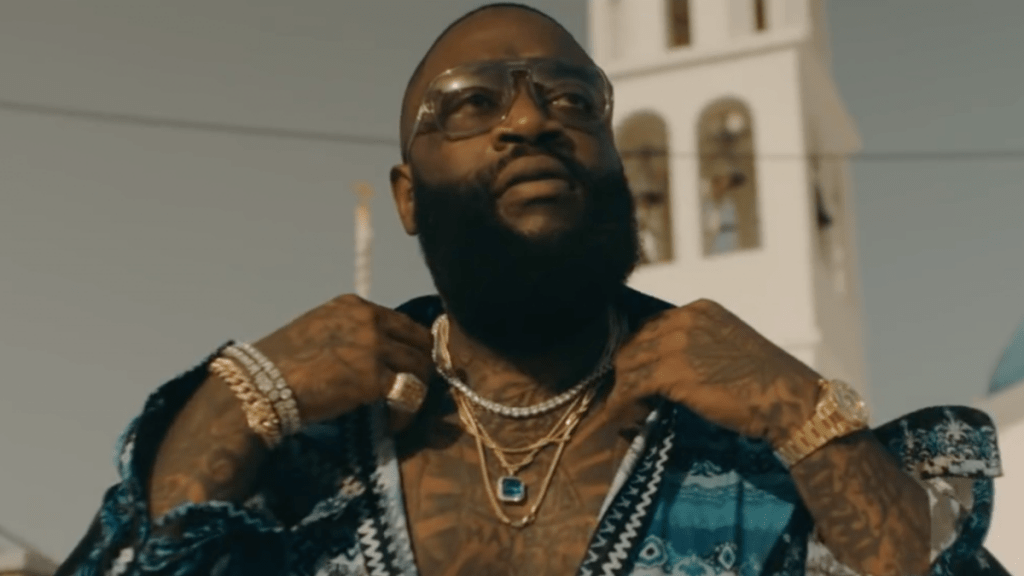 Rick Ross has added to his jewelry collection and laced himself up with an iced-out watch from famed Hip Hop diamond man Jacob the Jeweler.
The Biggest Boss took a trip to Jacob & Co in Midtown Manhattan to meet with the legendary jeweler and purchased a one-of-a-kind piece fit for the Miami native.
"Ladies and gentlemen, we talking big money over here. Timepiece, biggest," Ross said as he showed off the watch. "There's only one designer that can create this — goes by the name of Jacob. Go do your homework."
The watch is a Mystery Tourbillon, and it comes with 370 diamonds cut to measure according to their placement. The stones also move around a twin, triple-axis flying tourbillon.
Rick Ross talking big money with his new watch ⌚?https://t.co/FoC4kyecyo pic.twitter.com/iERTg9EDjI

— HipHopDX (@HipHopDX) September 13, 2022
According to the company website, "the first axis makes a full revolution in 60 seconds, while the second and third axes make a full revolution in two minutes. The power reserve for this high watchmaking movement is 60 hours."
The tsavorite disks turn to tell the time, rotating around the twin triple axis tourbillons that are "linked by a single differential, set into the center of the watch." This is the first time Jacob & Co. put two triple-axis tourbillon movements at the center of a watch.
View this post on Instagram
Ross had also purchased a Billionaire III timepiece a few days before, according to an Instagram post from the company. The watch is similar to one DJ Khaled dropped $3 million on in January. Floyd Mayweather bought a one-of-a-kind version of the "Billionaire III" for $18M in 2018.
The Jacob & Co website states the Billionaire is set with 260 carats of emerald-cut diamonds with a bold cut that enhances "the brilliance of the diamonds."
When it comes to billionaire things, Rick Ross knows a thing or two about the lifestyle, and he's willing to share the wealth with his peers. Last week, Ross linked up with Fivio Foreign for a "billion dollar conversation" and pictures from meet-up surfaced online.
The photos showed the two of them sitting in front of a wall of Bumbu Rum as they share a word with each other.
The second piece of footage is a video showing the rappers in actual conversation. Ross appears to be dishing out some gems as Fivio nods his head in approval at whatever the Miami native is saying.
"Billion Dollar Conversations," Fivio captioned his post.