Rick Ross Strikes $150K Deal With Car Show Attendee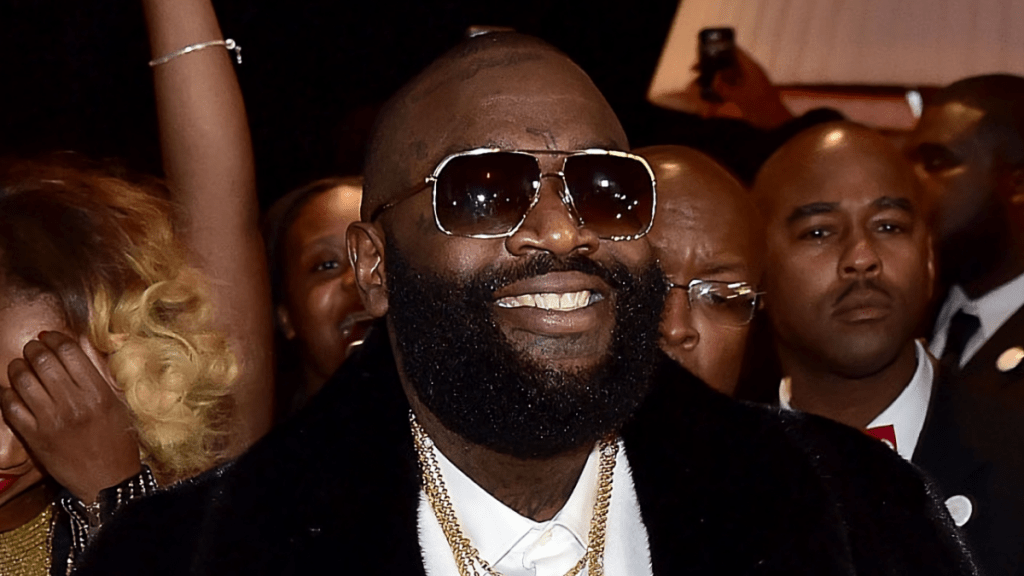 Rick Ross opened his 45,000-square-foot mansion for guests attending his first-ever car and bike show almost two weeks ago, and one lucky fan in attendance just got blessed in a huge way.
On Monday (May 30), footage of Rick Ross visiting the fan hit social media, and the Maybach Music Group boss was feeling very generous. The caption in the Instagram post from the official Rick Ross Car & Bike Show page explained the rapper wanted to purchase a car from one of the guests at his show, and the video shows him handing out $150,000 in cash.
The man who goes by 134coke was ecstatic over the money and told people he switched sides after Rozay allegedly gave him a chain as well. In another clip, 134coke spreads the money all over the ground in excitement.
"WHEN THE BOSS SAYS HE WANTS IT HE GOES AND GET IT!!! BIG SHOT TO @134coke ON SELLING HIS 1975 CHEVY IMPALA CONVERTIBLE TO THE BOSS @richforever," read the caption. "NOTHING BUT LOVE!!!!! NETWORKING AT ITS BEST!!!! #305 #MMG #LLBB #LLNUT."
View this post on Instagram
Rick Ross's car show was a success, with rappers such as Curren$y and other celebrities coming out to show off their low riders and old school rides, while others brought out monster trucks, luxury vehicles, motorcycles and more. The Biggest Bawse even brought out his personal vehicles, including a fleet of older model cars in candy red paint.
According to Ross' Instagram Story, several vendors and car enthusiasts were rewarded with iced-out jewelry as prizes for being the best in show.
View this post on Instagram