Rihanna Co-Signs Plies' Rant About Bottle Service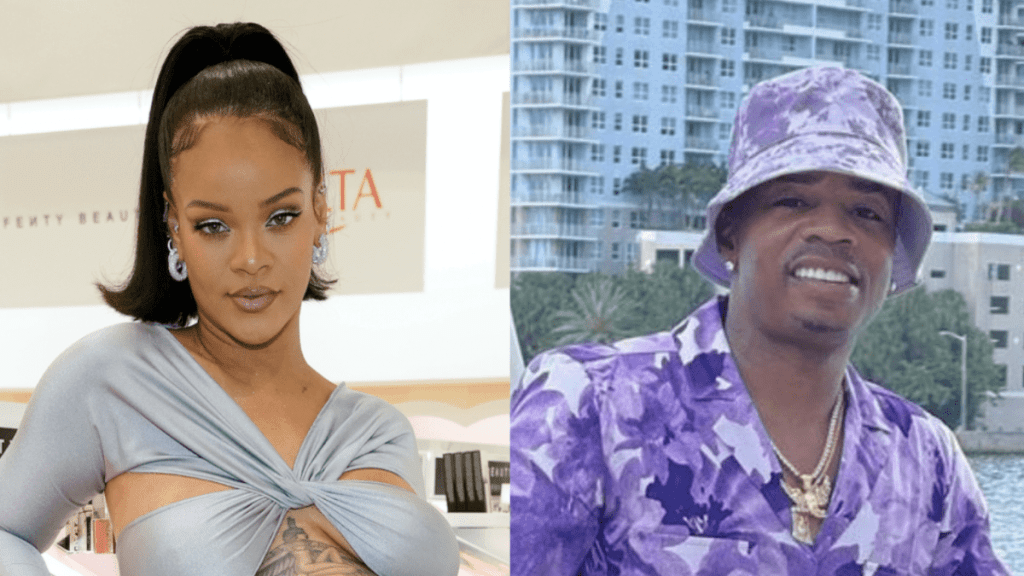 Rihanna has co-signed Plies' rant about bottle service etiquette in nightclubs.
The Florida native took to Twitter over the holiday weekend with a message for club owners and promoters, making it clear that he doesn't want any sparklers or added attention when ordering bottles in the club.
According to Plies, that kind of stuff is for those who've just started stacking paper.
"Dear Club Promoter's & Club Owners," he wrote. "Please DO NOT Send Me Bottles With Sparkle's On It & That Big Azz Lit Up Sign With My Name On It (To My Section). That's For N*ggaz Who Just Started Getting Money!!! I Been Graduated From That!! Thanks In Advance."
The "Bust It Baby, Pt. 2" rapper reposted his P.S.A. on Instagram, where Rihanna popped up in the comments section. RiRi co-signed Plies' message with a series of clapping emojis, which has received nearly 4,000 likes.
Former NBA player Iman Shumpert also applauded Plies tweet, although others still want to see their name lit up with the entire bottle sparkler experience. "Rich or broke bring my sparkles like it's my birthday!" one fan replied.
As a mother of a newborn baby, there may not be too many club nights on the horizon for Rihanna. Still, she and boyfriend A$AP Rocky continue to find time for date nights as they've been spotted in NYC throughout the summer.
The beauty mogul has no need to flex her wealth, either, as she became the youngest self-made female billionaire in July. RiRi was the only woman under the age of 40 on Forbes' list of America's richest self-made women, coming in at No. 21 with a net worth of $1.4 billion.
While some of that money is from her music career, the bulk of it comes from her three beauty and retail empires: Fenty Beauty, Fenty Skin and Savage X Fenty.