Rod Wave Takes Nasty Fall After Stage Collapses During Georgia Show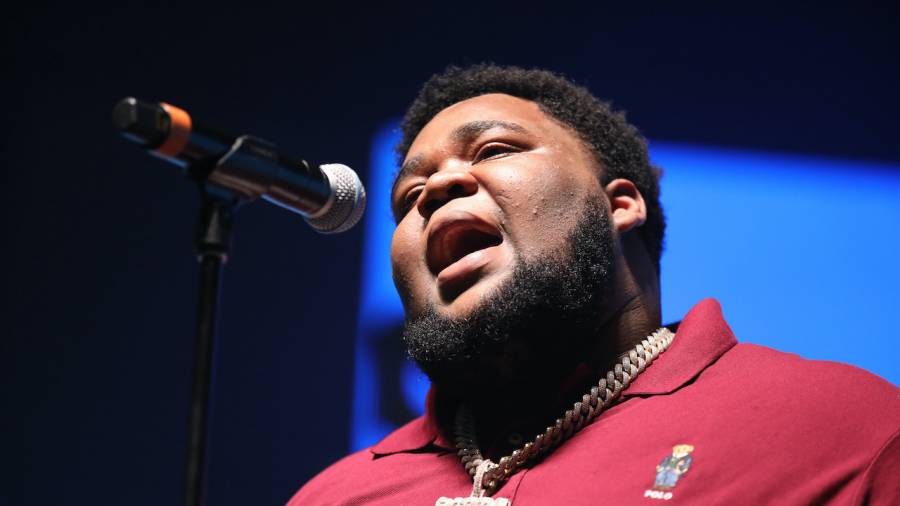 Atlanta, GA – Rod Wave was set to perform at Morris Brown College for a concert on Saturday (October 31) — but the stage had other plans.
Flocked by a massive crew behind him, the Florida-bred singer entered the auditorium of the Historically Black College and University to a thunderous ovation from fans in attendance. Seconds later, the stage buckled and collapsed, prompting Rod to stumble as others behind him fell in the newly created crater.
Rod was a good sport about the fall, sharing video to his Instagram account and writing, "PIMP DOWN! I REPEAT PIMP DOWN!"
Rod Wave really broke the floor before the first song 💀🤦‍♂️ pic.twitter.com/ZZspuyiuX7

— 🤽‍♂️ (@YungDaniel300) November 1, 2020
No injuries have been reported after the stage collapse, but many touted the age of Morris Brown and a lack of funding to explain for the stage implosion.
The historically black college was founded in 1881 and at its peak had more than 2,700 students. Due to a loss of accreditation in 2002, attendance has dwindled and currently, the school has 53 students enrolled.
Rod has continued to build off an impressive rookie campaign in 2019. The "Heart On Ice" artist released his Pray To Love album in April featuring the hit single "Rags2Riches" featuring Lil Baby.