Roddy Ricch Awarded Community Service Citation While Surprising Students In New York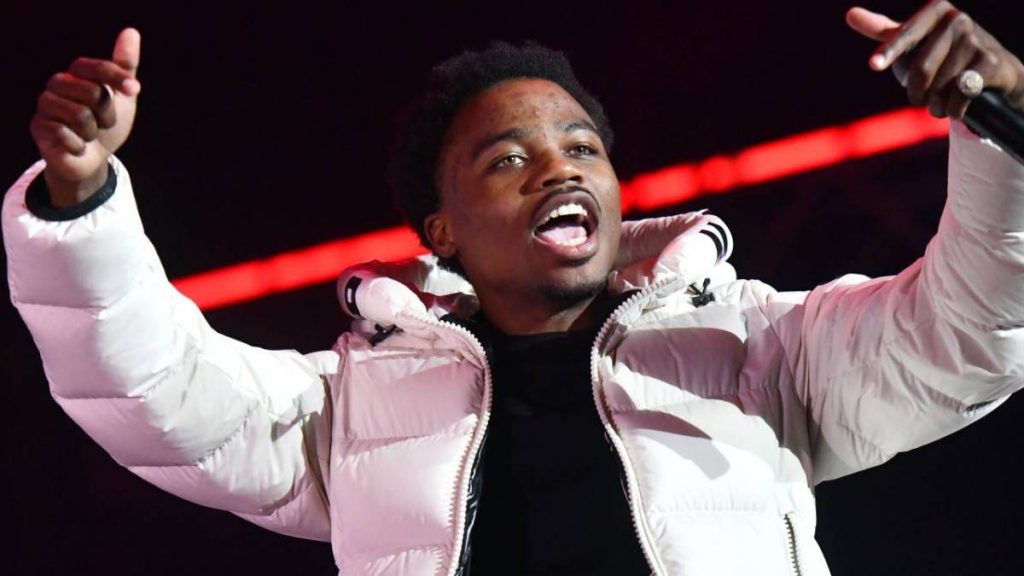 New York, NY – Roddy Ricch has surprised a group of middle school students ahead of his New York City show at Madison Square Garden.
On Wednesday (October 12), the Grammy-winning rapper stopped by the Middle School of Marketing and Legal Studies where he shared some motivational words of wisdom with the students.
Roddy was also honored with an official citation by New York State Assemblywoman Monique Chandler-Waterman for his positive impact on the community.
"We just wanted to come by and show y'all some love and be active in the community and just let y'all know that there's somebody out there that care for y'all," he told the children in the school's auditorium. "Everything we do is for the kids. We here for y'all. I was once y'all."
According to TMZ, Roddy Ricch posed for photos and gave autographs to the kids while hanging out with them after the ceremony was over. Footage also emerged of the hyped-up students rapping a capella to his diamond-certified smash hit "The Box."
Roddy Ricch is currently supporting Post Malone on his Twelve Carat Tour, which will invade Madison Square Garden for a pair of shows on Wednesday (October 12) and Thursday (October 13).
As far as new music goes, the 23-year-old unleashed his "Stop Breathing" single which is expected to land on the third installment of his upcoming Feed Tha Streets series. The project has no release date at this time.
Roddy also called for an end to the violence plaguing the streets of Los Angeles following the senseless murder of PnB Rock last month. 
"LA! Usually I try to mind my business and let the world rotate but we gotta do better," he wrote. "It's too much senseless violence. Too much opportunity and motivation to take things other people work hard for. It's too much life to live to take someone else's life away.
"I love my city but we can't keep going out like this. Before you know it, it'll be nobody left to take from or kill."