Russ Suggests Hip Hop Fans Are To Blame For 'Lil Pimp's' Existence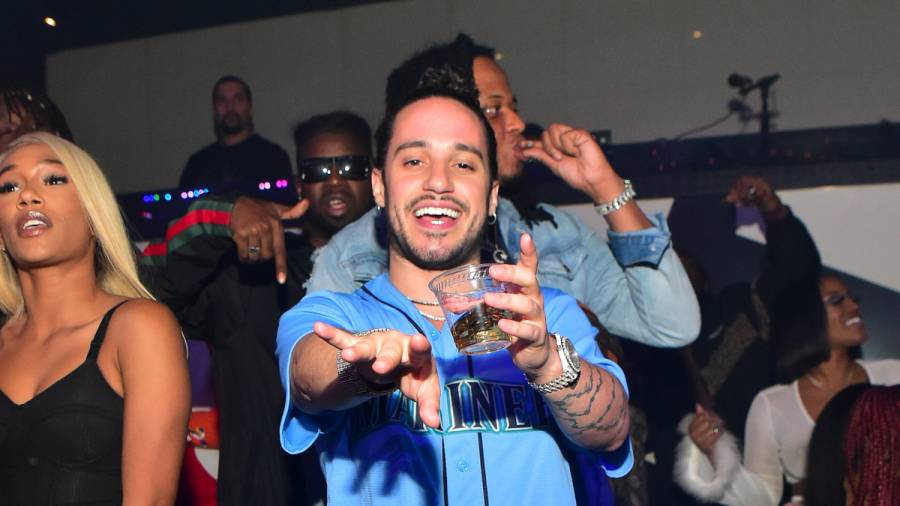 Russ is holding folks accountable for making Lil Pimp Pump happen.
With a retweet of a 2018 tweet from Pump proudly dissing him, Russ laughed and blamed society for allowing the "Gucci Gang" rapper to have a platform in the first place.
"I'll never forgive y'all for makin lil pimp actually be a thing," Russ wrote with laughing emojis.
???? I'll never forgive y'all for makin lil pimp actually be a thing https://t.co/LkevbVsI5p

— RUSS (@russdiemon) November 3, 2020
6LACK co-signed his sentiments in the comments, replying, "shit so ugly to watch lol." The tweet came after Pump and Cole sat down backstage at Rolling Loud 2018 and hashed out their differences. Then Pump just seemingly fired an aimless shot.
In 2019, Russ spoke on why he believes artists like the two Florida natives are so detrimental to the culture.
"Basically, what's happened is you've allowed 13-year-old White kids to tell the world what Hip Hop culture is," Russ told Joe Budden in an episode of his Pull Up series. "That's the problem. I'm done biting my tongue with the shit. There are people like the Lil Pumps, the Smokepurpps and just the people who are using the fact that Hip Hop is the coolest thing to be doing right now. They're using that as a marketing tool to be buffoons. They are literally telling the rest of the world … that this is what it means to be Black, in a sense, and that's the problem."
Pump is currently being shunned by the Hip Hop community for his endorsement of Donald Trump – and the numbers aren't lying. Akademiks pointed out the rapper lost over 200,000 followers since co-signing 45 and as of Wednesday (November 4), he's lost an additional 100,000. Cole world.
View this post on Instagram

Is #lilpump clout going up or down with this move to support #donaldtrump ??