Saweetie Follows Dr. Dre & Erick Sermon Studio Session With Billboard Game Changer Award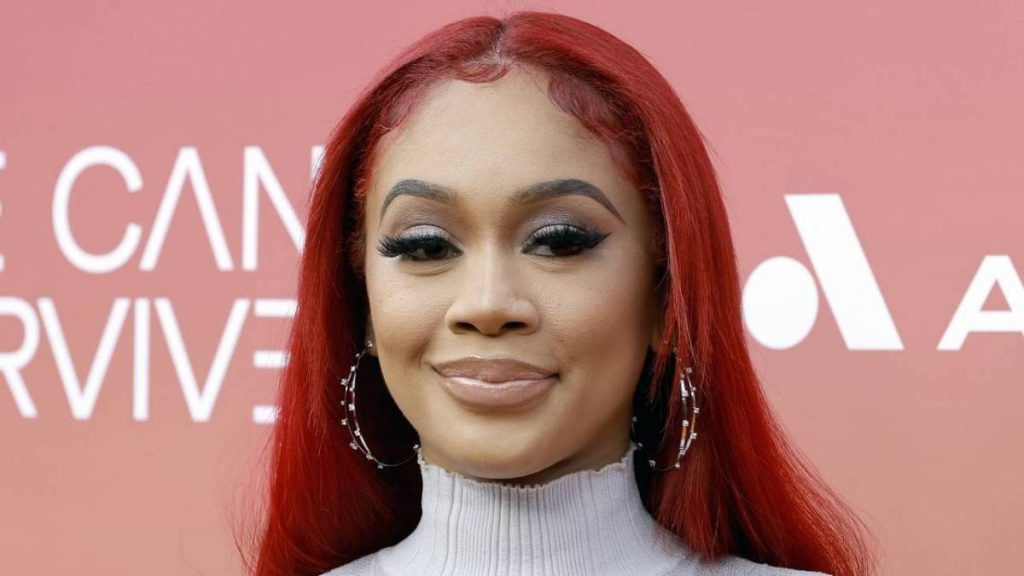 Saweetie is having a remarkable run lately. From earning Grammy nominations to expanding her reach through branding, the Icy Girl is positioning herself as an elite player in this Hip Hop game while linking up with some legends in the process.
Earlier this week, the Bay Area native hit the studio with two names who undoubtedly deserve the title of "legend": Dr. Dre and Erick Sermon. The EPMD member posted a photo of the session on Instagram while providing a bit of context in his caption.
"We worked on my new project #DYNAMICDUOS … the next day [Dr. Dre] called @snoopdogg we made something epic for him .. then we made something for him after.. I think lol," he wrote. "Then he says erick .. that's 3. What's next ? GOD doesn't make mistakes. Thanks for the opportunity. We were friends for over 30 and never worked together.. a lot of ppl has been waiting on this to happen."
View this post on Instagram
As if meeting Dre and the Green-Eyed Bandit wasn't enough, Saweetie won Billboard's Game Changer Award at their 2022 Women In Music event on Wednesday night (March 2), making her the second artist to receive the award following Nicki Minaj in 2019.
The 28-year-old was recognized for securing 100 appearances on the Billboard Hot 100 as her mother, Trinidad Valentin, presented her with the award. Valentin almost stole the spotlight herself with her ageless looks.
"My frequency of gratitude is vibrating at an all-time high," Saweetie said during her acceptance speech, where she thanked family, close friends and supporters. She also performed her latest single "Closer," minus her collaborator on the song, H.E.R.
View this post on Instagram
While she's winning awards and meeting up with legends, fans are still waiting for Saweetie to drop her long-awaited debut album Pretty Bitch Music. The last update on the project came in June 2021 when Saweetie revealed she pushed back her album again after meeting Cher.
"Me and Cher are working on a really big campaign. I can't share too much because of contracts," she told Billboard. "I thought [the album] was done, but after I met her, I had an epiphany. This album needs to have feelings, it needs to have soul, it needs to have spirit. And I have a lot of room for improvement, so I'm gonna work on that. And once it's done, the album will be released."