SCMG Rapper Blacc Zacc Flips 'The Matrix Resurrections' In 'Lookin Like' Video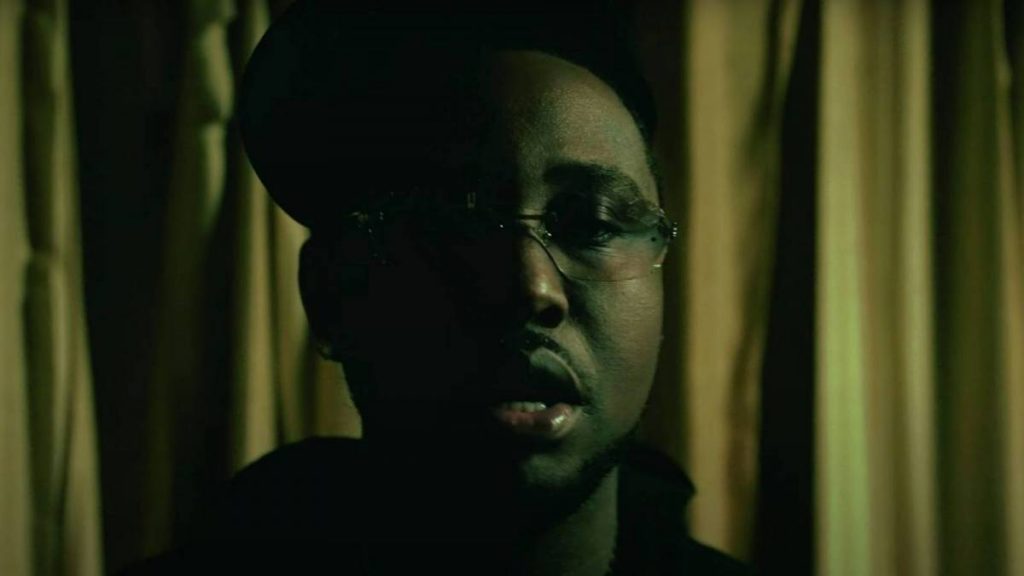 Move over Keanu Reeves, South Coast Music Group artist Blacc Zacc is "Lookin Like" Neo in his latest visual.
Joining forces with multi-platinum producer JetsonMade, Blacc Zacc is deprogramming his listeners by entering The Matrix with the release of the TKTKTK-directed video for his inaugural 2022 single "Lookin Like" on Friday (January 28).
Assuming his role as The one, and Morpheus simultaneously, Blacc Zacc counts up his cash while offering himself a choice equivalent to taking the red or blue pill, only in the forms of a bust-down pendant and a stack of bills, in the opening scene of the cinematic video. Blacc Zacc fully realizes his powers in a clash with a pair of geriatric agents by nonchalantly dodging gunshots after cracking the code behind The Matrix and securing a major bag.
Though Blacc Zacc doesn't quite save the world or liberate the masses from the fields of The Matrix in the "Lookin Like" video, he has proven himself to be somewhat of a leader in the past according to "Rockstar" rapper DaBaby.
Back in 2020, he gave his SCMG labelmate his flowers by revealing Blacc Zacc was his source of inspiration to go get a bag.
"Blacc Zacc been rich by the way," DaBaby said during an Instagram live. "He made me wanna get some money. He was rich before me."
Following the release of his 803 Legend project which featured guest verses from artists such as Kevin Gates, 42 Dugg, Foogiano and more, Blacc Zacc earned himself a spot on Moneybagg Yo's A Gangsta's Pain tour last year.
Watch the video for "Lookin Like" below.