Skyzoo Brings Jackie Robinson's Business Acumen To Life With New FS1 Documentary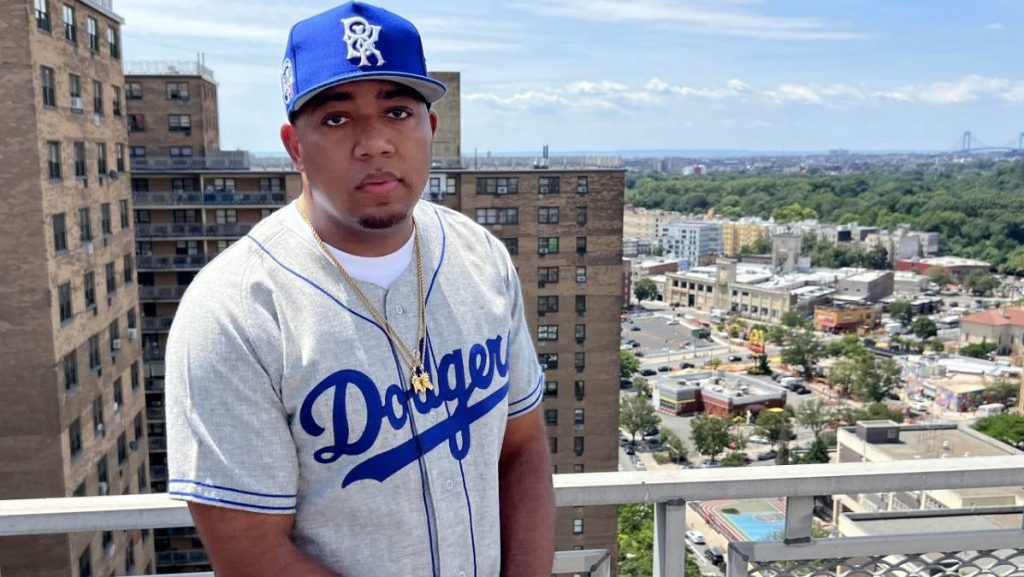 EXCLUSIVE – Skyzoo has been given the opportunity to pay homage to childhood hero Jackie Robinson by putting lyrics to the baseball legend's off-the-field success for a new documentary.
Jackie Robinson: Get to the Bag was originally set to be a much shorter project, the Brooklyn MC told HipHopDX. The film's director, Sky's longtime friend and collaborator Victorious De Costa, reached out in search of music submissions for a short film.
"Initially, it was just one song, an acapella that we wound up putting some strings and things behind," Skyzoo said. "And then the project grew and they needed more music. So when it became a full-fledged documentary, Vic came back to me and asked me to make some more music and he said, 'Pretty much it's kinda like a Hamilton thing, where you'll be rhyming from the perspective of Jackie Robinson,' which I thought was obviously really unique and really different and really cool."
The full-length feature, which is fully narrated by Skyzoo, is dedicated to the legacy Robinson built as an entrepreneur following his retirement in 1956. The film is executive produced by two-time World Series champion and six-time All-Star Mookie Betts and co-produced by Propagate and the MLB.
"Oftentimes we focus on the accolades of what players do on the field or courts, when the true essence of who we are, is our contribution to building and enriching our communities and those within it," Betts said in a statement. "We've heard the stories of Mr. Jackie Robinson's activism and contribution to baseball, but now I am honored to help tell the story of Jackie Robinson, the entrepreneur through this film."
For Skyzoo, the project hits particularly close to home as he spent the first 10 years of his life in the Ebbets Field Apartments, a New York Housing Authority project erected after Ebbets Field — the home of the Brooklyn Dodgers — was demolished in 1960. The complex has since been renamed after Robinson.
"When you live in Ebbet's Field, you know everything is about Jackie," Skyzoo said. "Everyday going to school when you walk through the courtyard and the park, it's Jackie Robinson everywhere. There's a home plate embedded into the ground and across the street is Jackie Robinson Junior High. There's murals of Jackie all over it. Even when you look at the front of the projects, the logo for Ebbet's Field is a [baseball] diamond, so you know what it is growing up there."
Get to the Bag delves into many of Robinson's corporate milestones, including founding Freedom National Bank as the first Black-owned financial institution; serving as vice president for personnel at Chock Full O'Nuts; and even being one of the first athletes to secure a check for granting a magazine the exclusive rights to announce his retirement.
"While [the film] taps into the profound mark his athleticism left on baseball, I wanted to draw attention to Jackie's financial success as a businessman following his sports career," explained De Costa, who also produced HBO's critically acclaimed documentary Yusef Hawkins: Storm Over Brooklyn. "The film's title serves as a double entendre, signifying how Robinson not only got to the bag on the field, but also the money bag, celebrating his entrepreneurship and socioeconomic influence."
Despite growing up under with Robinson's influence all around him, Skyzoo told DX he learned from the film as well. One of the biggest from the film, he believes, is how the baseball great leveraged his business acumen to spotlight the purchasing power of African-Americans in the midst of the Civil Rights movement.
"While other people were protesting and taking on the government, Jackie was fighting for us in the banks and in the boardroom," Skyzoo explained. "And it was funny to see how people pushed back agains that. But without a Jackie fighting for financial freedom and fighting for the Black dollar to be what it is and to be looked at the way it needs to be looked at by Black people, there wouldn't be a Magic Johnson, there wouldn't be a Michael Jordan. There wouldn't be a Lebron James when it comes to the financial side and branding and how he's been able to become a billionaire.
"I definitely learned a lot during the process," he added. "And that's the great thing about things like this: you get to learn while doing something that teaches others."
Jackie Robinson: Get To The Bag premieres Wednesday night (October 12) on FS1 following the Dodgers vs. Padres playoff game.