Snoop Dogg Impersonator Fools Fans At NFT NYC Conference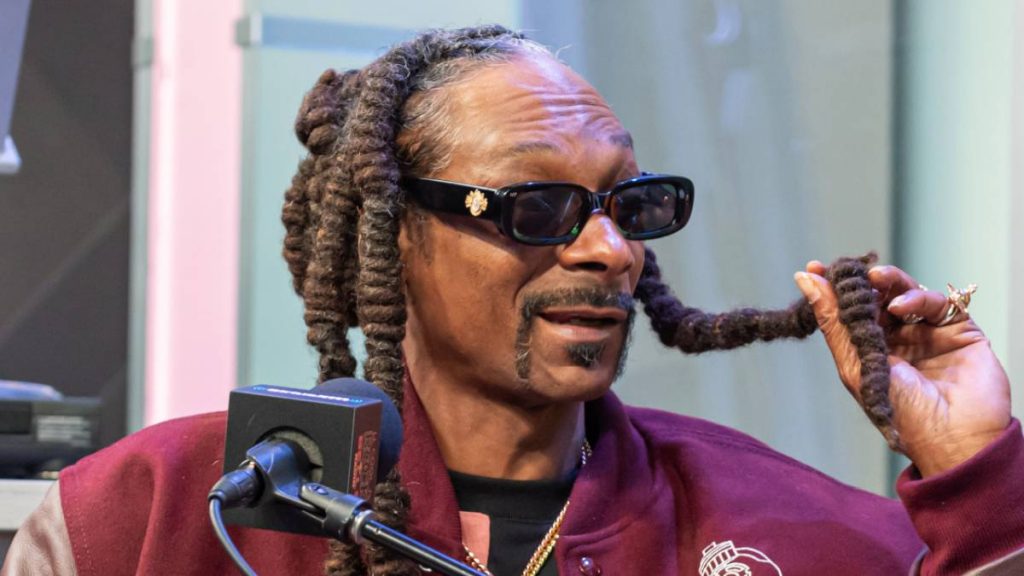 New York, NY – Snoop Dogg has plenty of impersonators around the world and there was one at the NFT.NYC event taking over the Big Apple this week that had NFT enthusiasts fooled, except this fake Snoop went under the alias "Doop Snogg."
Yes, NBC's Kevin Collier recounted the incident Tuesday (June 21) when the imposter Snoop and his security team walked by him and thought it was actually the West Coast legend, he asked his handler for an interview when the news was broke to him that "Doop Snogg" was only there to "drum up excitement" and fool the Times Square event's attendees.
"I'm at the NFT NYC conference again in Times Square, and Snoop walked by, flanked by security," Collier explained. "I grabbed his handler, said I'm a reporter, would love a few minutes. The guy said actually that's an impersonator, legally can't say it's him, they hired him to drum up excitement."
Holy shit that name tag tho https://t.co/s4e3TOJQCK pic.twitter.com/3sHo1hqgBY

— amosmelli (@regiscake) June 21, 2022
Another fan who grabbed a selfie with the fake Snoop Dogg posted a photo to social media rocking the "Doop Snogg" nametag attached to his silver chain and Collier confirmed that's who he ran into at the event.
Some fans were pissed to see the rip-off Snoop at the event as they felt it only added validity to the theory that NFTs were a scam in itself.
We're going to look back at NFTs as one of the greatest scams in human history

— ? at the lake (@PeachJames_) June 22, 2022
However, it wouldn't be too much of a shock for the real Snoop Dogg to be in the building considering he dipped his toes into the NFT market back in March.
He's even reportedly filed a trademark that could find him trying to sell virtual weed in the Metaverse at some point in the future.