Steve Lacy Smashes Fan's Camera, Storms Off Stage During New Orleans Show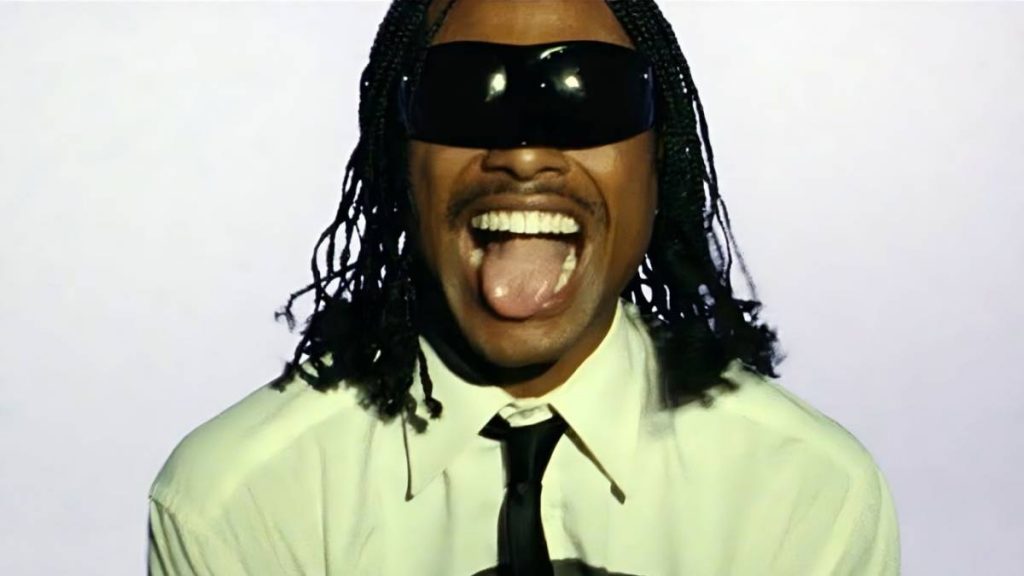 New Orleans, LA – Steve Lacy's bad habits don't just involve biting his tongue with his crushes, as the breakout star proved during his show in New Orleans, Louisiana on Monday night (October 24).
A viral video from his Give You the World tour stop at the Orpheum Theater captured Lacy smashing a fan's digital camera and storming off the stage, bringing his show to an abrupt end.
In the clip, the Internet member can be seen pausing his set to tell the crowd: "Yo, don't throw no shit on the fucking stage, please!" after apparently being hit by objects from the audience.
The 24-year-old then asked a fan in the front row to hand him their camera, which he forcefully slammed onto the stage floor, shattering it into pieces.
As his angry outburst prompted shocked gasps from the crowd, Steve Lacy suddenly made his way off the stage, telling his fans: "Yeah, that's it. Peace."
Not finna lie I don't agree with what the fans did but Steve lacy was doing too much ?? pic.twitter.com/YljHcl1uz3

— ??????'?‍? (@OvOBrezzzy) October 25, 2022
While Lacy's behavior left the crowd palpably disappointed — and has drawn criticism on social media — another angle of the incident sheds light on what led to his frustration.
The footage shows the Compton, California native being hit in the torso by a recording device from the crowd moments before his outburst. He has yet to issue a statement on the incident.
Deserved ??‍♂️ pic.twitter.com/CQMlC5O8HU

— qwerty (@10031905fc) October 25, 2022
Steve Lacy is enjoying a breakout year in 2022 thanks to his hit single "Bad Habit," which spent three weeks at No. 1 on the Billboard Hot 100 earlier this month after a steady (and somewhat unlikely) ascent on the chart.
The guitar-driven ditty — an ode to regretting not having the courage to tell a crush one's feelings — also topped Billboard's U.S. Hot R&B/Hip Hop Songs and U.S. Hot Rock & Alternative Songs charts, a testament to Lacy's genre-fluid appeal.
The song appears on Lacy's second solo album Gemini Rights, which debuted at No. 7 on the Billboard 200 in July after earning 34,000 album-equivalent units in its first week.
Lacy, who has also collaborated with Kendrick Lamar, J. Cole, Tyler, The Creator and the late Mac Miller, has been tipped as a favorite to be nominated in the Best New Artist category at the 2023 Grammy Awards.
Steve Lacy isn't the only artist to endure crowd torment in 2022. In July, Kid Cudi was left visibly irate after being pelted by bottles from the crowd during his headlining set at Rolling Loud Miami, which he ended early.
"If I get hit with one more fucking thing, if I see one more fucking thing on this fucking stage, I'm leaving. Don't fuck with me!" he snapped before storming off the stage in protest.
Cudi was drafted in as a last-minute replacement for friend-turned-foe Kanye West, who ended up performing at the festival anyway as a surprise guest during Lil Durk's set that same night.
"It's supposed to be an unspoken agreement amongst artists and fans, that you're supposed to give the utmost respect and not interfere with the performance," Cudi later told Apple Music's Zane Lowe of the incident.