Styles P Recalls The LOX Almost Fighting Mike Tyson To 'Protect' Eve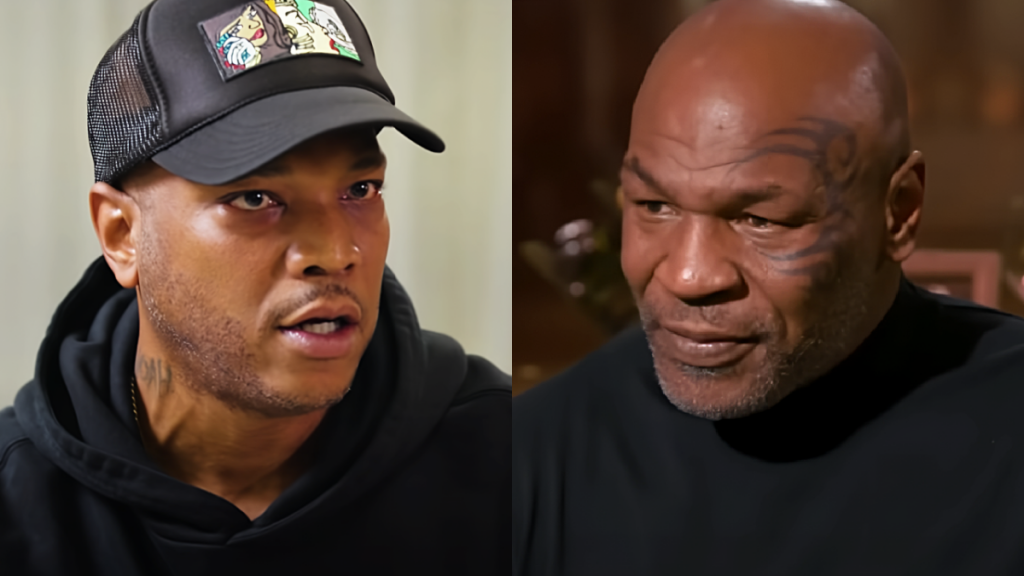 The LOX once almost fought Mike Tyson while trying to "protect" Eve, according to Styles P.
The Yonkers rapper recounted the incident during a recent appearance on Hotboxin' with Mike Tyson, revealing it (almost) happened at an awards show "a lot of, lot of, lot of, lot of moons ago."
As Styles P explained, The LOX were at the event with their Ruff Ryders running mate Eve when Tyson approached the "Let Me Blow Ya Mind" rapper and expressed an interest in her.
Styles, Jadakiss and Sheek Louch felt obliged to look out for Eve. (Tyson was convicted of rape in 1992.) However, neither of them were keen to potentially take a punch from the heavyweight champ.
In fact, Styles P had a knife on him and was apparently ready to use it to avoid catching a severe beatdown.
"Vegas or L.A., it's one of them awards," he remembered. "We see Mike, we're chilling. Eve is with us, though — us three, there's nobody else there. And [Mike's] on his bully and we decided, 'We gotta protect Eve.' We was deciding who was gonna get knocked out. I was like, 'I got a knife. Mike's gonna kill us!'
"He just liked Eve for how she was looking. Eve was nervous; we with Eve so gotta be the protectors, so now we in a fucked up position. Now we deciding who's gonna take the Mike blow. We decided Louch. Louch was like, 'Fuck no!' I'm like, 'I'ma die! I'm little!' Nobody can take this blow. We trying to come up with a strategy. What do you do?"
Thankfully, it doesn't sound like the situation escalated and The LOX and Mike Tyson have since rekindled their close relationship.
"Mike loves us," Styles P added. "We're The LOX, we're his little bros. We got rapport, we hang out, we chill, we smoke weed, all that. That's big bro! He had genuine love for us, treated us, lined us up with a few bags so it was awesome."
Tyson didn't share his side of the story, although he did reveal he has since patched things up with Eve. "I didn't mean that, Eve," he said apologetically. "Me and Eve, we made amends. I said sorry. That's all I care about."
Jadakiss previously recalled the tense moment during his appearance on N.O.R.E. and DJ EFN's Drink Champs podcast in 2016, revealing exactly what Mike Tyson said to Eve.
"Mike told Eve, 'Eve, I'll fuck the shit outta you,'" he remembered. "Me personally, I was on the floor … A regular Joe Shmoe, his head would've been off. Mike? 'Eve, you gotta hold that one.'"