Styles P Threatens Verzuz Boycott If Swizz Beatz & Timbaland Leave Triller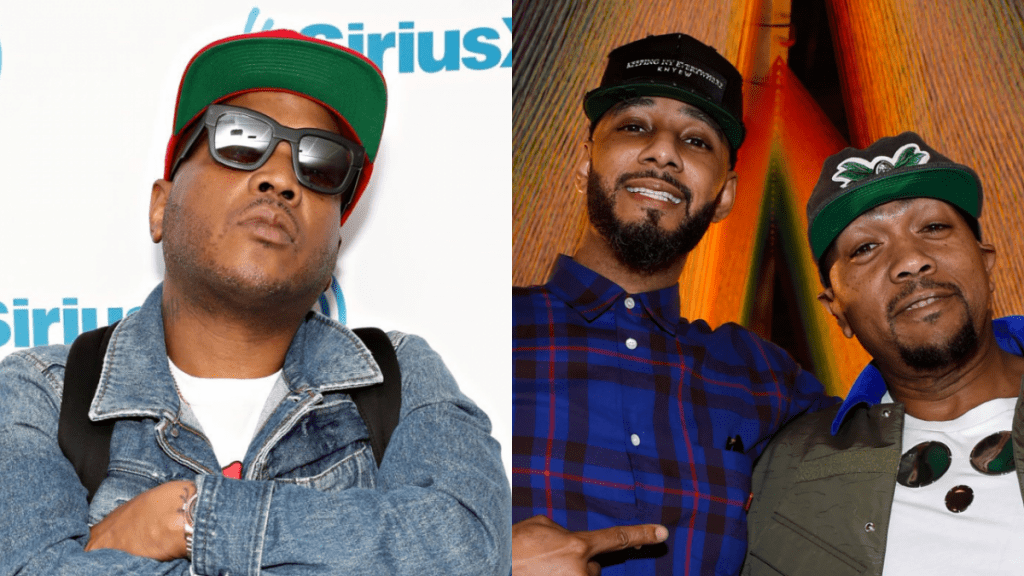 Styles P will gladly boycott Verzuz if Swizz Beatz and Timbaland split with Triller, the video-sharing social networking service that acquired it in 2021.
TMZ spoke with The LOX rapper — who was part of one of the more memorable Verzuz battles against Dipset last August — on Wednesday (August 17) about the legal dispute between the two parties that emerged earlier this week.
While he was hopeful they could come to an agreement, Ghost suggested anyone involved in Hip Hop culture shouldn't have anything to do with Verzuz if the situation isn't resolved.
"It would be good if they – Triller, Swizz and Tim — could rock out and figure a way to fix this," he said. "Hip Hop, it's always a lot of funny shit in it. I think people should just stick to what they said they were going to from the beginning."
He added: "Hip Hop people shouldn't fuck with it if Swizz and Tim ain't involved. I sure wouldn't. I wouldn't watch it at all."
Swizz Beatz and Timbaland are reportedly suing Triller for $28 million plus damages. They claim the company failed to hold up the financial end of the bargain when they decided to sell the popular platform.
Court documents obtained by TMZ accuse Triller of defaulting on its agreement after just two payments. Swizz and Timbo said they settled with Triller after the initial default, but claimed Triller continued to make one installment and then didn't pay the remaining balance.
Triller responded with a statement, pointing out it already paid Swizz Beatz and Timbaland over $50 million in cash and stock.
"This is not a feud over VERZUZ but simply about earn-out payments to Swizz and Tim," the statement read. "Swizz and Tim have personally been paid by Triller over $50 million in cash and stock to-date, and they stand to benefit even more over time. In addition, they have annual obligations, which if met, and no breach has occurred, entitles them to additional payments.
"Only one payment of $10 million is in question. We do not believe they have met the thresholds for that payment yet, which include, but are not limited to, delivery of a set number of VERZUZ events for 2022."
It concluded: We have been trying to resolve this amicably and this does not affect VERZUZ operations or Triller's ownership of VERZUZ. If this does proceed in court, we look forward to a judgment that weighs all the facts."