Swizz Beatz Calls For adidas Boycott In Solidarity With Kanye West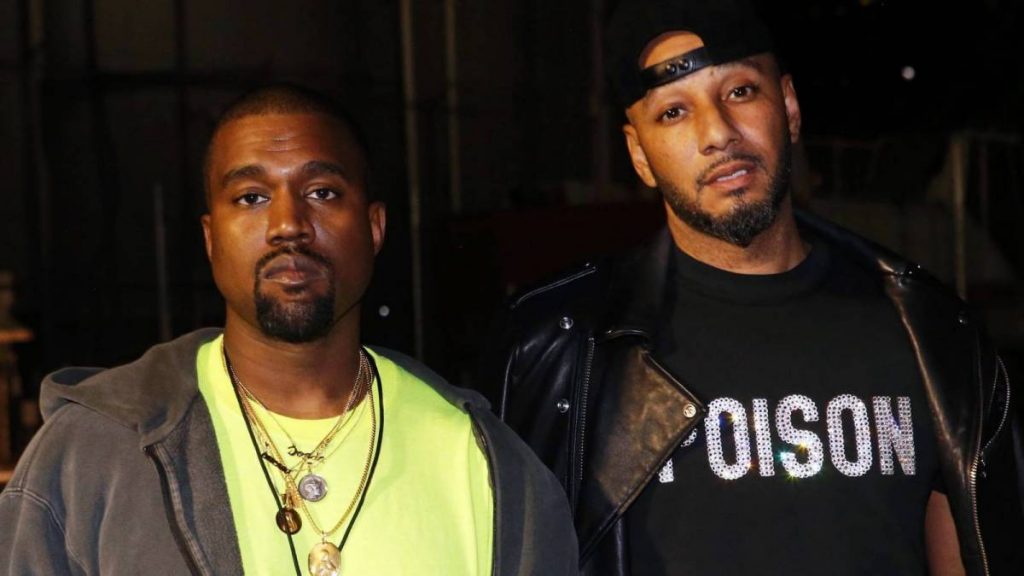 Swizz Beatz has called for an adidas boycott in solidarity with his friend and fellow producer Kanye West.
Swizzy shared an Instagram post on Monday night (September 5) featuring a photo of a pair of black and orange bootleg Yeezys with a red "X" through the middle.
Swizz wrote in the caption: "I usually mind my business but this is DEAD WRONG! If we let them do this to @kanyewest it will happen to us also! This man created this groundbreaking innovation and it should be respected as a creative !
"YE is only asking for his work to be respected and not stolen that's not crazy to me !! We not buying these !!!!!!!!!!!! @adidas you're supposed to be original do the correct thing please !!!" 
Kanye re-shared Swizz Beatz's post and wrote in the caption: "That's love." He later shared a photo of Swizz smiling with another caption that read: "This the energy."
View this post on Instagram
Kanye West launched his social media assault on adidas at the beginning of August, accusing the company of starting Yeezy Day without his approval.
"adidas made up the Yeezy Day idea without my approval," he wrote at the time. "then went and brought back older styles without my approval picked colors and named them without my approval went and hired people that worked for me without my approval stole my colorways without my approval stole my styles and material approached without my approval and hired a GM of Yeezy without my approval."
The onslaught went into overdrive last week when Kanye declared adidas CEO Kasper Rørsted "dead at 60" with one of his New York Times mockups. On September 3, he went after the company's Senior Vice President/General Manager Daniel Cherry III.
"Hi my name is DC I was hired by the recently deceased Kasper without YE's knowledge to run the most culturally influential brand in the world," he captioned the post. "I got ideas Starting with this hat They gave me the job over Mark Minor because they love my hat idea Damn I miss Kasper."
The following day, Ye was punished by Instagram for making negative comments about several members of the adidas board alongside their headshots. After they were removed, he re-posted their photos with sarcastic captions such as "good vibes" and "sure is positive."
Under a photo of Managing Director and Vice Chairman of Investment Banking at Chase Bank Jing Ulrich, Ye wrote: "God bless everyone Instagram please don't take down this post I'm simply and kindly bringing light to the fact that Jing Ulrich is on the board of adidas and JP Morgan Chase : ) There's nooooo reason this post should get flagged."