T.I. Admits He's Outgrown His Early Raps: 'I Don't Have A Trap Music Mindset'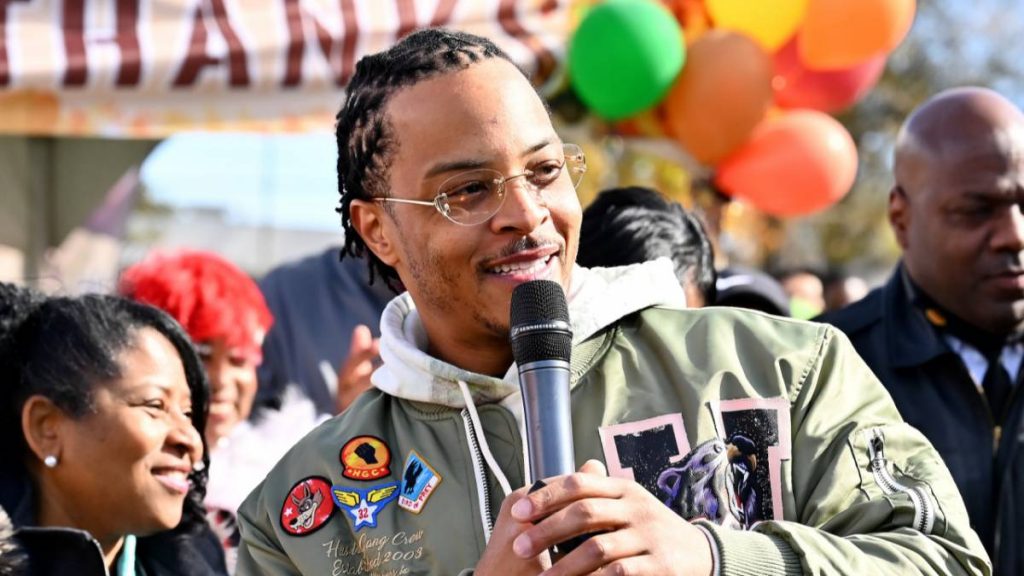 When T.I. burst onto the scene in the early 2000s, he helped usher in a new sound that would be dubbed trap music, and it took off like wildfire. Despite being a pioneer, he can't see himself rapping from a trap mindset anymore.
The Atlanta rap legend recently stopped by Top Billin' With Bill Bellamy for a chat, and at some point in the conversation, he revealed he's outgrown his early rhymes that helped put the subgenre on the map. According to Tip, he's not in his early 20s anymore, so being in the space mentally wouldn't make sense.
"I don't have a Trap Muzik mindset, you can tell that shit was written by a 20-year-old," he said, referencing his 2003 platinum album. "That's the thing, like, just lookin' at, you know…life is a series of adjustments. And, from the time we born to the time we die, we will adjust. Of course, I accept the fact that I have acquired a special set of skills that I no longer get to use."
He added, "I get it! I respect it. Now, for me to go out here and continue to force those skills on the marketplace when I know I have no real stage to present these skills on, it's counterproductive."
View this post on Instagram
These days, T.I. is branching out into other ventures, such as stand-up comedy. He hasn't been as active as he was a few months ago, but Tip is adamant about succeeding in telling jokes professionally. The rapper received his first round of boos back in April when fans weren't feeling his routine at a comedy event at the Barclays Center in Brooklyn, New York.
The Hustle Gang honcho wasn't phased by the hecklers, though, as he took the stage the next day in his hometown of Atlanta, Georgia and tore the house down. Clips of his routine surfaced online, showing the King rapper addressing the mishap at Barclays with even more comedy.
"Is this a safe place, Atlanta?" he asked the crowd in a video. "Can I talk to you about my day yesterday? Ok well, first of all, I ain't never been booed before… but I can tell… those boos were premeditated! They've been waiting to goddamn get me somewhere to boo for a long time!"
Revisit the Trap Muzik anthem "24's" below.