T.I. Hits Hughes Spalding Hospital & Next Level Boys Academy For Holiday Cheer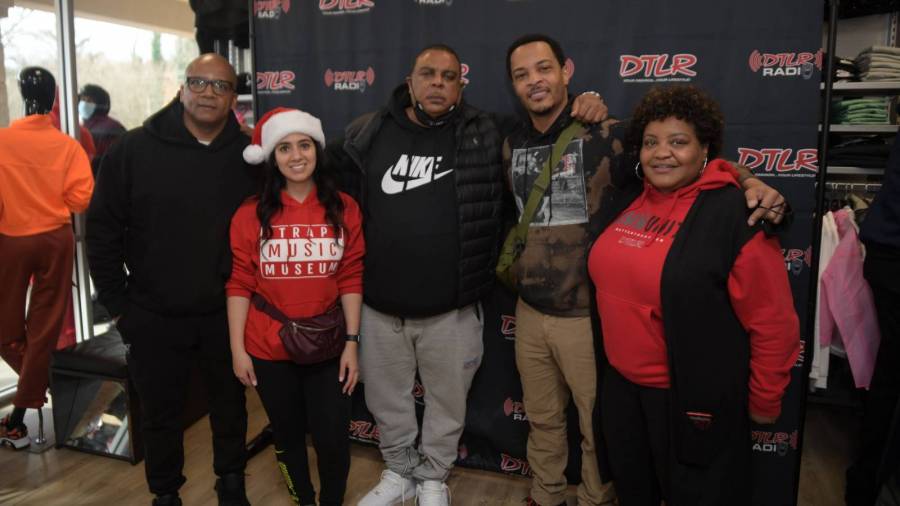 Atlanta, GA –
Christmas is a time for giving back and spreading holiday cheer. Those who are less fortunate have been blessed by rappers who have gone out of their way to give the best Christmas they can, like T.I., who made a lot of people smile this holiday season. Through his Harris Community Works organization and partnerships with DTLR, Viola Cares and AKOO, T.I. served his Atlanta community in a significant way. He made two stops with the first being the Hughes Spalding Hospital where he donated gifts to the sick children.
 

 

 

View this post on Instagram

 

 
For his second stop the Bankhead native gifted 50 boys from the Next Level Boys Academy diversion program with $200 each to shop at DTLR. AKOO gave coats to all the boys with Viola Cares serving as a co-sponsor. The Next Level Boys Academy is an innovative mentoring organization for boys and young men. They are committed to improving the social and emotional development of young men from the ages of 5 to 25. The Diversion program provides an alternative to incarceration for young men up to 25 years old. On average, the program averts more than 100,000 years of prison time per week, and offers an array of services that meets the needs of the boys and men in their program. These services include life and social skills, conflict resolution, anger management, behavior modification, GED resources and job placements. This isn't T.I.'s first time giving back either through his organization. In 2017, he purchased $20,000 worth of gifts for single mothers who couldn't afford any at Target. The next year he gave gifts out to children at Egleston Children's Hospital, Doctor Daycare, and the middle school football team at John Lewis Invictus Academy.
T.I.'s wife, Tameka "Tiny" Harris gave back too with their daughter Heiress this year for the fifth annual Tiny's Wonderland holiday event. The party took place on Sunday (December 20) inside Revel in Atlanta's Buckhead neighborhood. Families participated in raffles and watched various performers take the stage.