The Weeknd's Tongue Game Has Fans Going Crazy In Detroit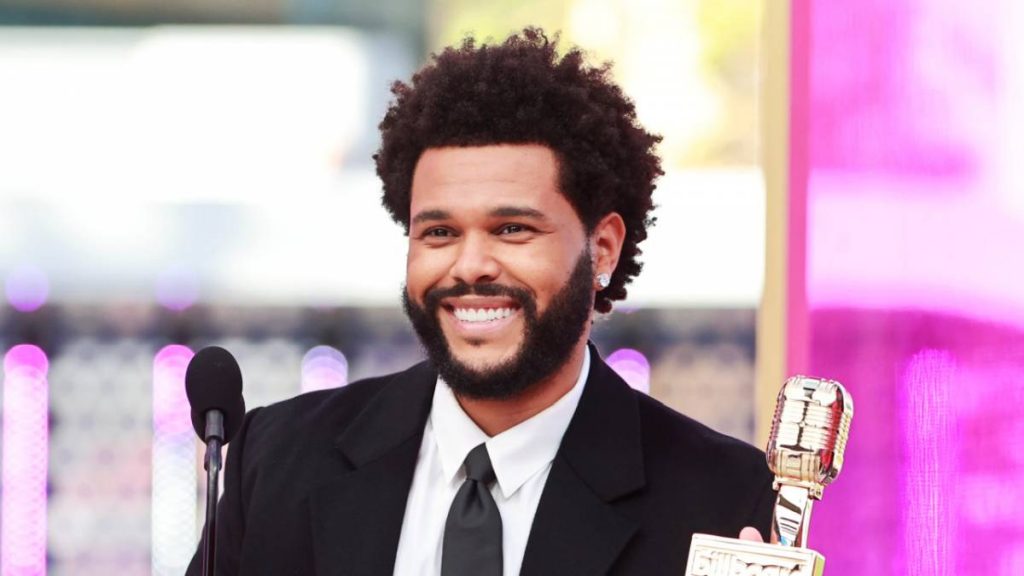 The Weeknd had the crowd going crazy for his tongue skills at a recent show in Detroit.
The Toronto singer is currently in the midst of his "After Hours Till Dawn Tour," and on Wednesday night (July 27) gave his Detroit fans at Ford Field a preview of his wild tongue talents.
Several videos captured of the moment find The Weeknd rapidly flicking the tip of his tongue in a suggestive manner during the opening chords of his 2015 hit "Often."
He then follows it up with the verse: "I usually love sleeping all alone/ This time around, bring your friend with you/ But we ain't really gonna sleep at all."
View this post on Instagram
View this post on Instagram

The Weeknd's suggestive actions comes as his latest stadium tour has finally begun to find its footing after a series of rough starts along the first few dates.
The Weeknd's first show in his hometown of Toronto was canceled at the last minute after a city-wide power outage. Then in Philadelphia, a 32-year-old man plummeted to his death at the Lincoln Financial Field after losing his balance on an escalator.
However, the first few dates were filled with a few heartwarming moments as well. The Weeknd flew out a young Toronto boy to his Philadelphia show after a picture had gone viral of the boy appearing visibly upset outside of Abel's canceled Toronto venue. The kid, named Phoenix Prince, even got to spend a bit of time with The Weeknd himself.
"I wouldn't be able to put this last week into words if I tried," Phoenix's father captioned the post on Instagram highlighting his son's day. "We are forever grateful for this moment in time. We are beyond thankful to Abel and his beautiful crew for their friendship, hospitality, generosity and for spending day with Phoenix and I today. He will cherish this experience forever. Thank you a million times over. xo."
The XO crooner will head on to Tampa and Miami, Florida followed by a slew of other cities including Denver, Las Vegas, and Seattle. He'll wrap things up in Los Angeles on September 2.
Check out the full list of dates below:
View this post on Instagram