Tory Lanez Sentencing Postponed Once Again, Attorneys Push For A New Trial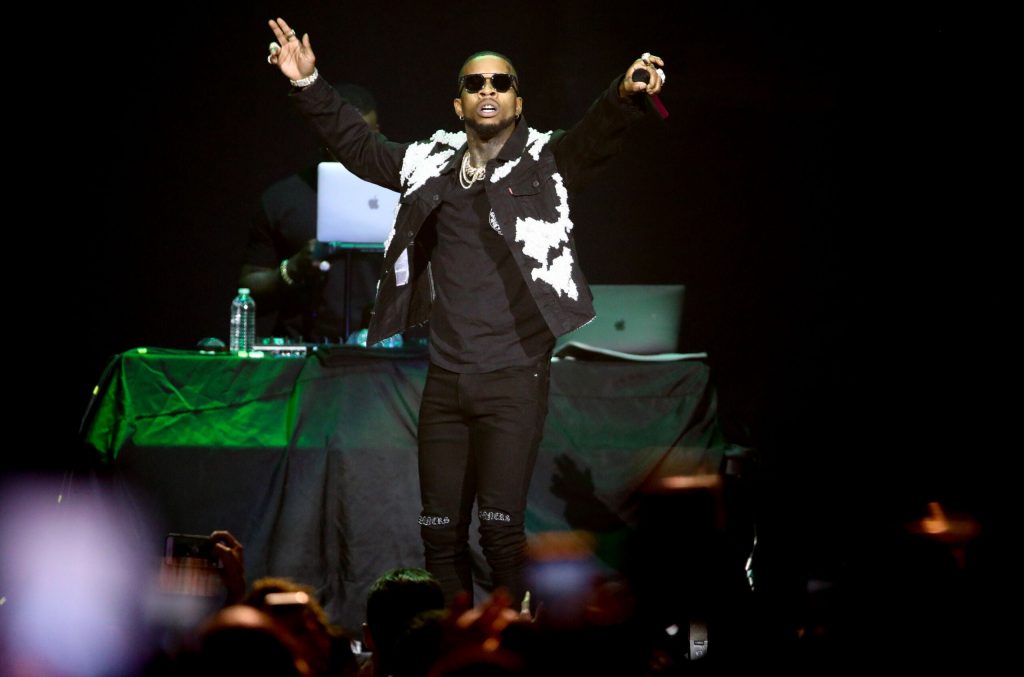 Tory Lanez was scheduled to be sentenced in the Megan Thee Stallion shooting, but it was postponed once again.
He was initially suppose to be sentenced in January, but his attorneys filed a motion for a new trial. His legal team argues "in part that certain evidence presented at trial and some statements made by witnesses on the stand were prejudicial to their client, including an Instagram post and a photo of Lanez's gun tattoo," ABC reports.
The Canadian rapper appeared in a Los Angeles court room on April 17, but sentencing was pushed back once Tory's defense team said they plan to file a supplemental response to the motion, on May 1, which is causing the delay. 
Megan broke her silence today on the trial. She graced the cover of Elle Magazine and during the interview said, ""I don't want to call myself a victim. As I reflect on the past three years, I view myself as a survivor, because I have truly survived the unimaginable," Megan begins. "Not only did I survive being shot by someone I trusted and considered a close friend, but I overcame the public humiliation of having my name and reputation dragged through the mud by that individual for the entire world to see."
Last year, Tory was found guilty of three charges, felony negligent discharge of a firearm, assault with a semiautomatic firearm, and carrying a loaded and unregistered firearm. He was immediately taken to jail after to await sentencing. 
Tory faces a maximum sentence of 22 years and eight months in prison. He could also be deported to Canada following time served.
The judge set a hearing for May 8. Sentencing is expected to happen within 30 days of that hearing if the motion for a new trial is denied.