Travis Scott Performed At Coachella 2022 After All – Sort Of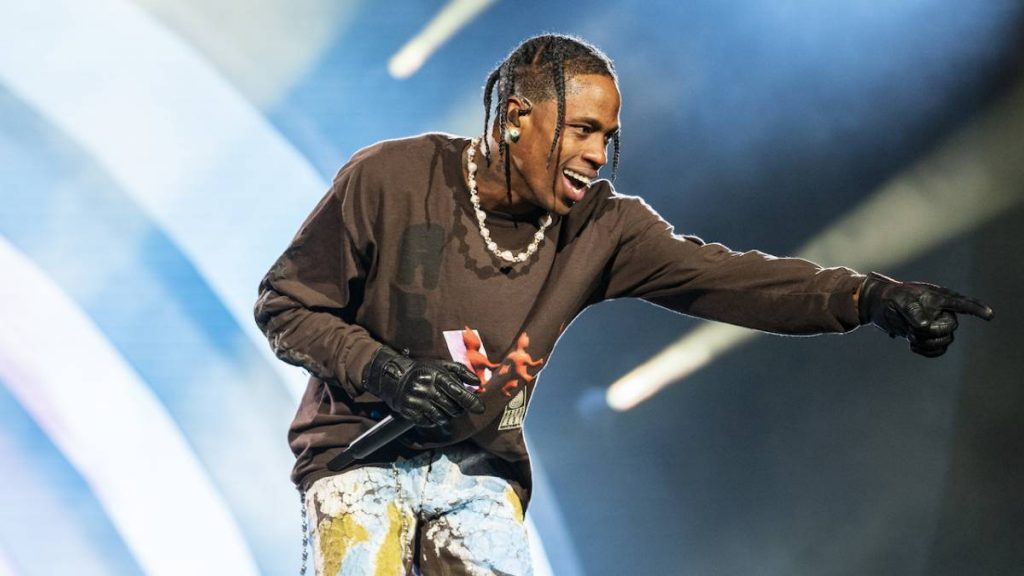 La Quinta, CA – Travis Scott is slowly re-integrating himself back into Hip Hop's mainstream five months after the tragic Astroworld Festival that left 10 people dead. On the heels of performing at a pre-Oscars party last month, La Flame reportedly grabbed the mic at a Coachella afterparty in nearby La Quinta, California early Sunday (April 17).
According to TMZ, Scott pulled up to Bootsy Bellows and hit the DJ booth with Chase B around 3 a.m. PT and performed about five songs, including "Goosebumps" and "SICKO MODE." Sources in the building say the crowd enjoyed Trav's appearance and the test run seemed to go well for Scott.
Scott was originally slated to headline before the Astroworld Festival tragedy and then Kanye West temporarily took his place. It was rumored Trav was slated to join Kanye West on stage at Coachella 2022 before Yeezy dropped out of his headlining slot mere weeks prior to the festival.
Hours after the Bootsy Bellows performance, Travis Scott made it home in time to celebrate Easter Sunday with Kylie Jenner, daughter Stormi and their baby boy.
Travis Scott & Stormi were posted up on their #Easter Sunday ❤️🐰🐣 pic.twitter.com/hHGVjqXnco

— Power 106 (@Power106LA) April 18, 2022
The Houston native shared a brief clip to his Instagram Story on Sunday hanging with Stormi and also showed off his rare Easter-themed Nike Air Force One's. Kylie Jenner posted a glimpse of Scott cuddling their baby boy as well.
Kylie Jenner Shares New Photo Of Her Son With Travis Scott At The Kardashians' Easter Celebrationhttps://t.co/UzlA6mps5a#KylieJenner #Easter #Easter2022 #EasterSunday #EasterEggStrike #KylieJennerSharesNewPhotoOfHerSon #TheKardashiansEasterCelebration #KylieJennerEaster pic.twitter.com/y9EuG3PEXb

— D STAR NEWS (@D_STAR_NEWS) April 18, 2022
While he didn't perform at Coachella, fans driving to the Indio, California festival grounds were greeted with multiple billboards teasing Travis Scott's UTOPIA album.
Although, the long-awaited ASTROWORLD follow-up remains without a release date.