Trippie Redd Unveils New Look Inspired By Playboi Carti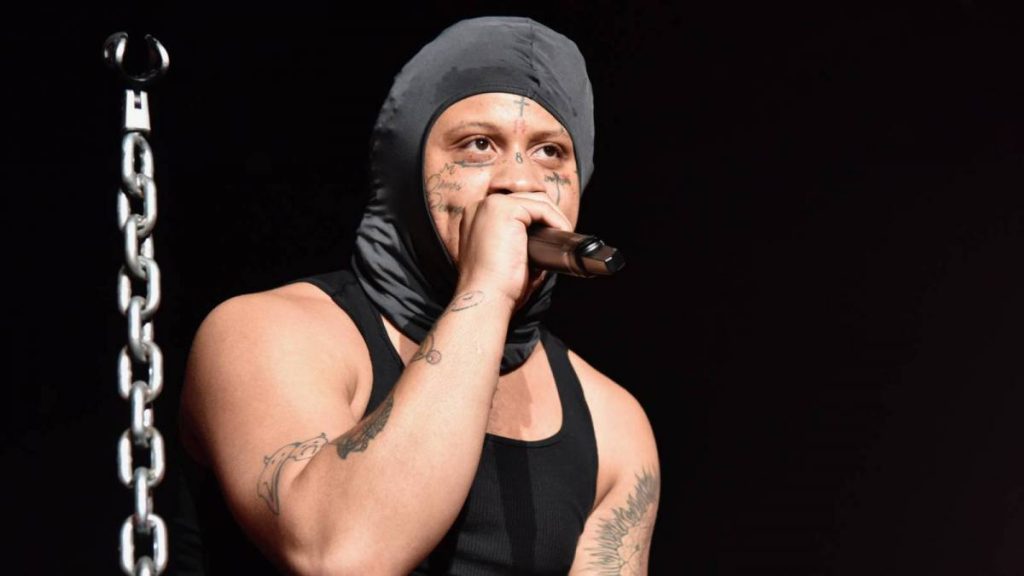 Trippie Redd appears to be experimenting with a look — one that was pioneered by Playboi Carti earlier this year.
On Friday (September 2), the Pegasus rapper posted a carousel of photos on Instagram in which he is rocking heavy black eyeliner, makeup, and a style of braided dreads similar to the aesthetic Playboi Carti notoriously broke the internet with back in March at Kanye West's Donda 2 album listening event in Miami.
While Trippie Redd's new look is distinctively less gaudy and reflective of DC Comic supervillain The Joker, it also seems to be inspired by music, like Playboi Carti's stylistic pivot, as the 1400 general also shared an acoustic snippet of a somber unreleased song along with the photo dump.
"Please come back in my arms," Trippie Redd wrote in the caption, and also sings in the clip of the song he posted.
View this post on Instagram
Trippie Redd's exploration of goth-leaning fashion trends could also be a part of the rollout of his upcoming album A Love Letter To You 5, as the Ohio lyricist recently released a punk-inspired clothing collection with fast fashion retailer Rue 21.
On September 9, Trippie Redd will appear alongside alternative emo rap artists such as City Morgue, Night Lovell, Sueco, Xavier Wulf and more as a part of Gridlife's motorsports music festival Alpine Horizon — which takes place at Pikes Peak International Raceway in Colorado Springs.
Even though it's obvious Trippie Redd has his own thing going on, it's also clear that Playboi Carti is locked into cultivating the dark and bold aesthetic each of the rappers seems to be gravitating toward currently.
On Friday (September 2), Carti appeared in an IGTV video A$AP Rocky posted featuring their new collaboration "Our Destiny" which also features a disembodied Destiny's Child sample.
The three-minute visual shows A$AP Rocky and Playboi Carti, who appears to have his face covered in dark makeup, partying with Grammy Award-winning singer Beck in Dublin, Ireland.