Watch Diddy & Bryson Tiller's 'Gotta Move On' Video Directed By Teyana Taylor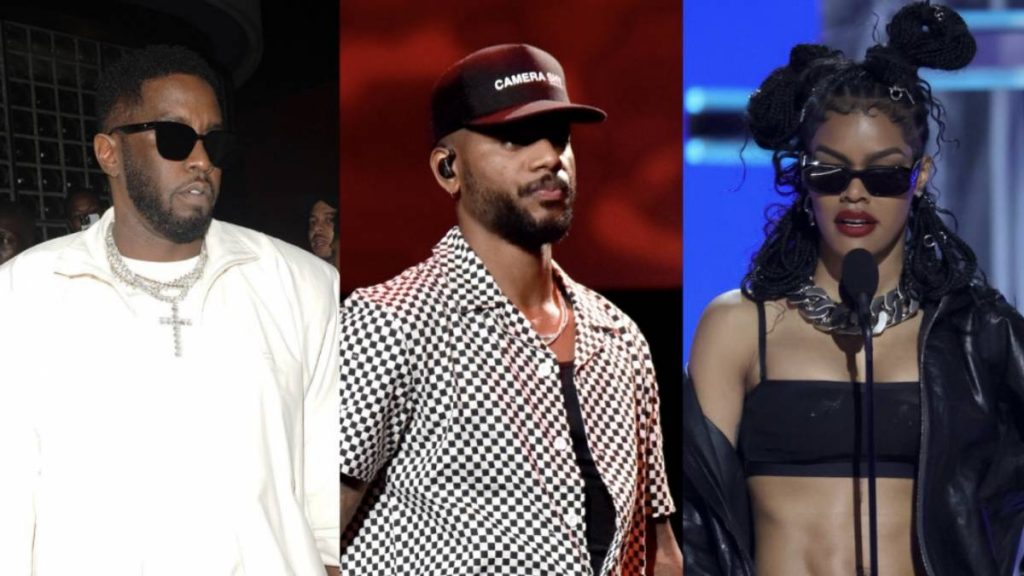 Diddy and Bryson Tiller have unveiled the video for their recent collaborative track "Gotta Move On" — watch the Teyana Taylor-directed visual above.
The seductive song is the first preview of the Bad Boy Records mogul's upcoming fifth studio album, Off The Grid Vol. 1, — his first since 2006's Press Play — which is set to be released via his new imprint Love Records. It's his first track as lead artist since 2017's "Watcha Gon' Do?" featuring The Notorious B.I.G. and Rick Ross.
The visual directed by Taylor finds Diddy linking up with Bryson along with his sons Quincy, Justin and Christian Combs and friends for a night at Club Love. Diddy is enjoying his time when he sees his ex on the dancefloor and does everything he can to get her to give him the time of day.
Things don't go as planned, and Brother Love expresses his frustration in the bathroom before going back to the party where a new woman catches his eye. Tiffany Haddish, London on da Track, Joie Chavis, Serayah, KenStarrrz and more also appear throughout the video.
The video version of "Gotta Move On" comes equipped with a new Bryson Tiller verse.
View this post on Instagram
Diddy launched Love Records back in May in collaboration with Motown Records.
"Music has always been my first love, Love Records is the next chapter is about getting back to the love and making the best music of my life," Diddy said in a statement. "For the label, I'm focused on creating timeless R&B music with the next generation of artists and producers. Motown is the perfect partner for my album and I'm excited to add to its legacy."
Meanwhile, Diddy recently took part in a Twitter Spaces for what would have been Biggie's 50th birthday. During the discussion, which also featured JAY-Z and Fat Joe, Puff Daddy revealed he and The Notorious B.I.G. tried ecstasy for the first time while shooting the music video for "Hypnotize."
"Ah man, the video was fun," Diddy reflected. "That was like the first time we both tried ecstasy. I mean, it was an experience, you know what I'm saying?"
He continued: "Ayo, Biggie's 50. Check this out, we have nothing to hide. That was a long time ago… it was the first time. It was just a little nibble, it was all right. It was a little nibble. But we was in extra high, high spirits. Yeah, this breaking news and shit. Fuck it. On his 50th birthday, I wanna let y'all know that."