Wiz Khalifa & Logic Show Ends Early Following False Reports Of Shots Fired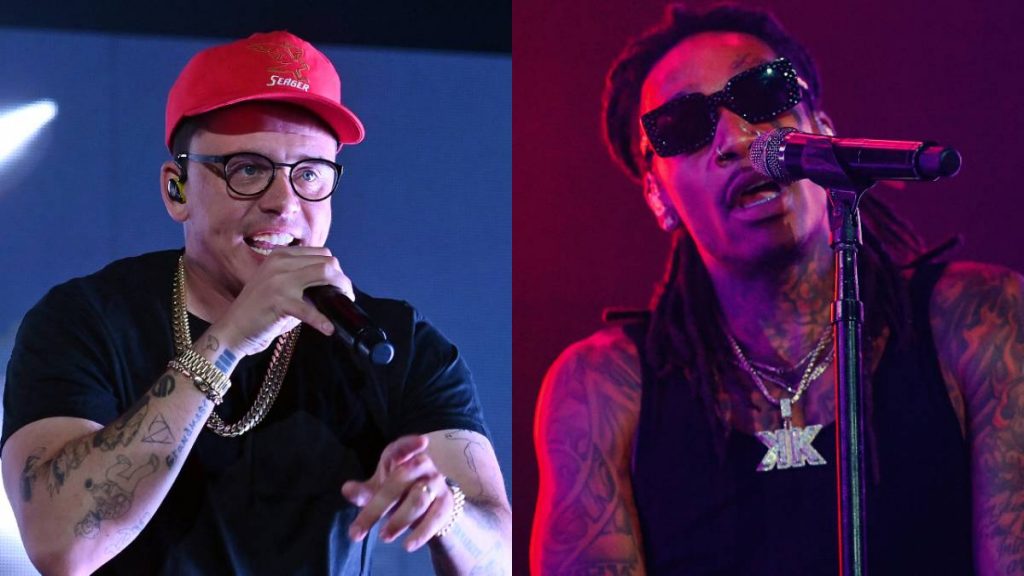 Wiz Khalifa and Logic were forced to end their recent show in Indiana early after false reports of gunfire incited mass panic.
The incident occurred at the Ruoff Music Center in Noblesville, where unconfirmed reports of gunfire caused concertgoers to flee the venue in droves.
A statement from the Hamilton County Sherrif's Office noted that "a disturbance" had been reported from the outdoor venue's lawn area, but that "police staff deployed multiple quick response teams and swept the area. No weapons were found."
The Ruof Music Center's security staff reportedly initiated an emergency action plan and "responded quickly" by helping audience members near the outdoor area begin to "exit on foot." Authorities added that three people were transported to local hospitals with minor injuries.
Videos of the incident went viral on Twitter, as they showed audience members hopping over their seats and running from the outdoor area. Wiz Khalifa can be heard briefly performing in the background before being abruptly cut off.
Indianapolis Star reporter Rory Appleton, who was covering the event, wrote on Twitter that he hadn't heard any gunshots. "Other folks are tweeting it was a bad fight that ended in some folks running, then all of us running," Appleton said. "We have calls out to the police department."
pic.twitter.com/fYmrglUoFd

— Bradengragido (@grabyogat) August 27, 2022
In a statement toRolling Stone, representatives for the Ruoff Music Center and Live Nation praised the security team's response to the disturbance. "Thank you to staff and local authorities for acting quickly to support everyone in attendance," the statement read.
Wiz Khalifa and Logic are on the final stretch of their Vinyl Days Summer Tour, which began on July 27 and concludes in St. Louis, Missouri on September 2. 24kGoldn, DJ Drama, Fedd The God and C Dot Castro also appeared at numerous stops along the way, with Berner and Rubi Rose performing on a few select dates as well.
Despite the Indiana incident, the tour has been filled with more good moments than bad. During a tour stop in New Jersey, Logic brought a fan out on stage after it had been brought to his attention that he had been bullied during the set. The 19-year-old fan, who was in a wheelchair, came out and explained to Logic where in the crowd they were originally seated.
"Hey, fuck y'all over there who was fucking with him," Logic said. "So this is what we gonna do right now. You're gonna kick it up here for the last song, and after this song plays you get every single piece of merchandise for free tonight and we gon turn the motherfuck up."
The Maryland rapper then closed out the show with his 2018 track "Everyday."