Wiz Khalifa Pranks Logic On Final Night Of Vinyl Verse Joint Tour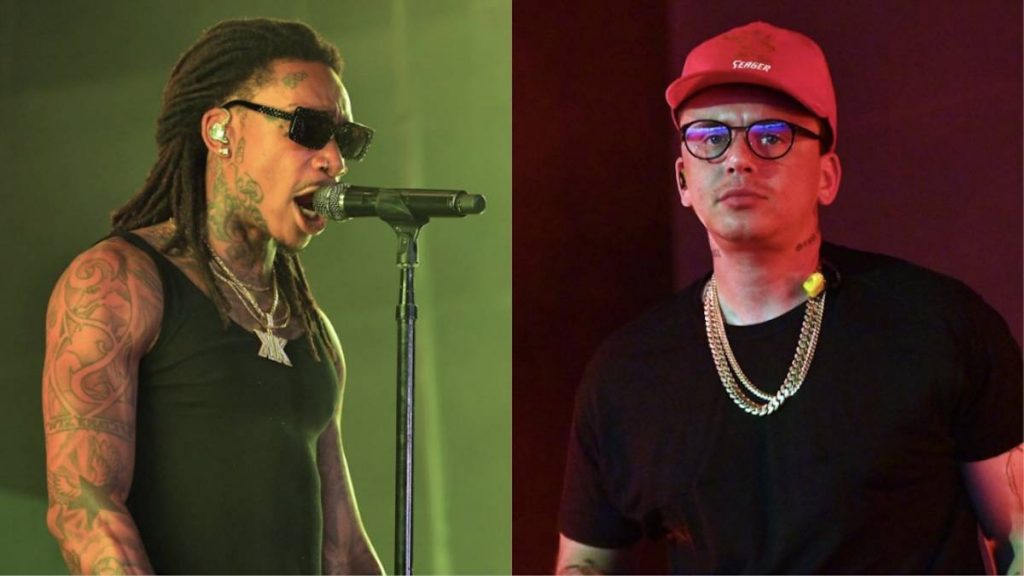 St. Louis, MO – Wiz Khalifa and Logic concluded their cross-country Vinyl Verse tour on Friday (September 2), and in true Wiz fashion, he closed the tour out with a classic rib.
The Pittsburgh native played up his "Wig Khalifa" character and the moment was enough for Logic to break all concentration mid-performance.
"Last day of tour y'all and you know we have to pull off a prank on Logic," Wiz began the recap, which was initially shared in his Instagram Stories. "I'm coming out as Wig Khalifa. Wig Khalifa. I got to perform with Logic, y'all. Check this shit out y'all, please watch this shit. Funniest shit I ever did!"
Logic got pranked during the last show of tour 😭 pic.twitter.com/5ffaDAHDQL

— Lines of Logic™ (@LinesofLogic) September 3, 2022
Wiz Khalifa continues the recap as Logic couldn't fully tell if it was Wiz o stage with him or not and proceeds to burst out in laughter at the situation. Eventually, Wiz comes back out in a hoodie and sweatpants along with several dancers and proceeds to throw money in the air.
"Logic couldn't take it because it was like, the funniest shit I ever did bro." the Pittsburgh native said." And he handled it like a true sport. I fuck with Logic, man. We rocked that shit."
The love the two have for one another is mutual. Logic recently chose to get a Taylor Gang-inspired tattoo on the inside of his bicep as a tribute to Wiz.
"For me, this tattoo is bigger than just like, 'Oh, I like Wiz Khalifa,'" Logic explained in a video of him getting the ink done. "This is like a thank you, showing reverence, respect and love to the man who changed my perception of what is possible — and he got that big dick."
The tour kicked off in Irvine, California on July 27 and continued for 28 dates with shows in Brooklyn, Cincinnati, Houston and Dallas. Although the tour featured a number of heavy hitters in supporting roles such as 24kGoldn, DJ Drama, C Dot Castro, and Fedd the God, the tour had a few minor issues along the way.
On August 26, their show in Noblesville, Indiana was forced to end early after a false report of gunfire incited mass panic. In a statement to Rolling Stone, representatives for the Ruoff Music Center and Live Nation praised the security team's response to the disturbance: "Thank you to staff and local authorities for acting quickly to support everyone in attendance."