Yeezy Worked With Jumpman: Kanye West Eyes Michael Jordan Meeting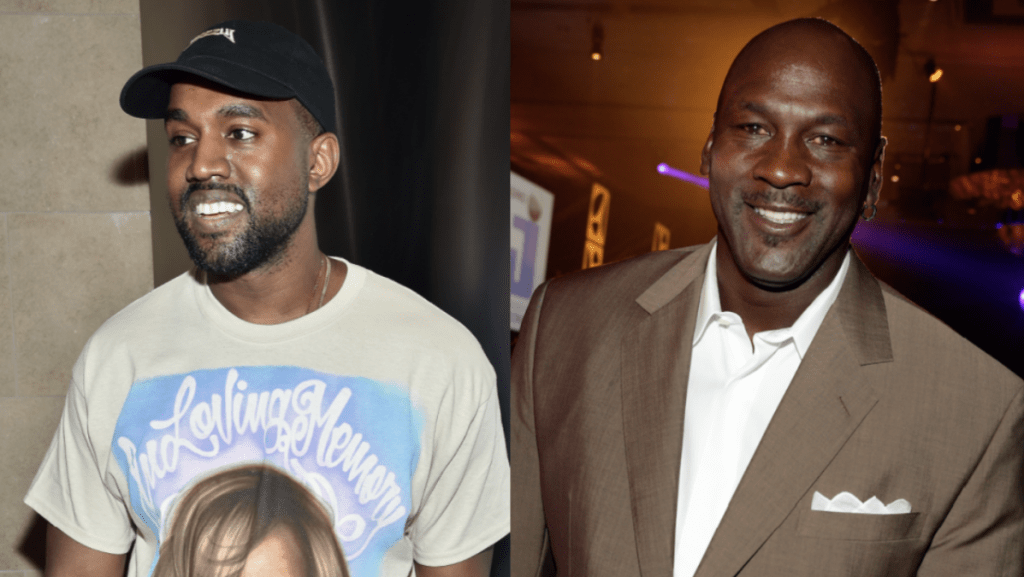 Kanye West still wants a face-to-face with Michael Jordan, and it could happen in 2022. Michael Jordan's son, Marcus Jordan, teased the idea of a potential link-up between Yeezy and MJ in an Instagram comment seemingly orchestrated by a mutual friend in DJ Khaled.
Kanye reposted the Air Jordan logo to his Instagram on Friday (January 21) with the following slide featuring Marcus Jordan's comments teasing a Yeezy-Jordan union.
"Let's make that convo happen @DJKhaled @KanyeWest & Pops … IT'S A NEW YEARRRR. NEW TEETH, NEW STORES, NEW WATCHES, NEW WHIPS, AND NEW CONVOS," he wrote.
View this post on Instagram
The push for a meet-up between Ye and Jordan could have been made during Friday morning's (January 21) studio session between Kanye and DJ Khaled. Yeezy flew in to Miami and paid Khaled's estate a visit where they cooked up another collaboration.
View this post on Instagram
DJ Khaled even broke out a pair of 2009 Nike Air Yeezy I's and broke through the sole in the middle of the studio session.
During his November Drink Champs interview, Kanye West claimed Michael Jordan was still mad at him over his "Yeezy jumped over Jumpman" jab on 2015-closing The Life of Pablo track "Facts."
"[Michael] Jordan still won't meet with me," he proclaimed around the 32-minute mark. "I'm trying to meet with Michael Jordan. I'm like, 'It's a song, man.' Michael Jordan said this thing like, 'Why y'all acting like Virgil [Abloh] made me hot? These shoes is hot.'"
However, Kanye previously apologized to the NBA legend for his "Jumpman" line in 2016 and clarified it was instead directed at Nike's former CEO Mark Parker.
"I'm sorry Michael Jordan I love and respect you," he tweeted. "My beef was with Mark Parker. I respect you so much!"
@kanyewest apology to MJ in 2016 pic.twitter.com/7tMIC0y0dq

— pushin 🅿️ (@LordTreeSap) November 12, 2021