Young Dolph Posthumous Feature Appears On New Bankroll Freddie Mixtape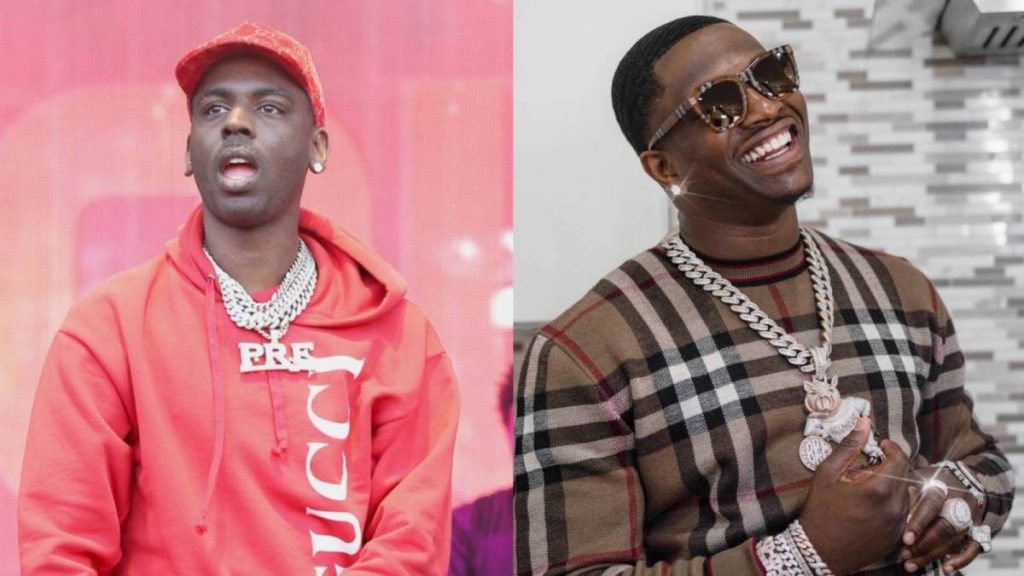 Young Dolph has made another posthumous appearance, this time on Bankroll Freddie's new mixtape, From Trap To Rap 2.
Released on Friday (July 29), Dolph's input comes on the tape's fifth track, "Water." The project also sees Freddie pay tribute to the late Memphis rapper on closing track "Letter to Dolph."
Freddie and Dolph were close friends up until the latter was killed in his hometown of Memphis, Tennessee last November. The pair had previously collaborated on Freddie's "Rich Off Grass" remix and his track "Drip Like Dis." After Dolph's death, the Quality Control rapper took to Instagram to offer his condolences.
"Dolph I love you my brother," he said on Instagram Live at the time. "New music on the way man. I ain't got much to say man. RIP to Young Dolph man."
You can listen to "Water" above and "Letter to Dolph" below.
From Trap To Rap 2 also features appearances from Lil Baby, Icewear Vezzo, Money Man and a slew of others. It comes after the Quality Control rapper dropped Big Bank in 2021, which also featured Dolph and other appearances from EST Gee, Megan Thee Stallion, 2 Chainz, Young Scooter, Pnb Rock, Gucci Mane and more.
Aside from appearing on Bankroll Freddie's new tape, the estate of the late Paper Route Empire leader dropped off a new posthumous single from Dolph on Wednesday (July 27) called "Hall of Fame." The track arrived on what would have been Young Dolph's 37th birthday, and was released alongside an open letter penned by his fiancée, Mia Jaye.
"I love you, even after the end of time, and I thank you for allowing me to experience a genuine soul tie for as long as we did," Jaye said in the visual letter shared by XXL. "Happy heavenly birthday my love."