J. Cole Drops New Song 'Heaven's EP'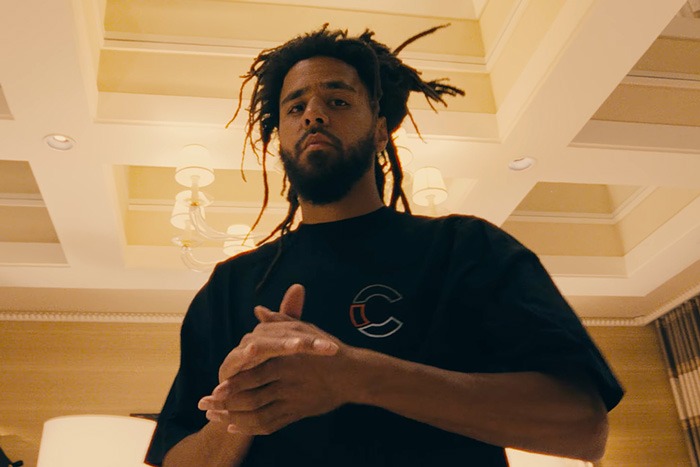 Surprise! J. Cole is back with a brand new track.
On Tuesday night, the Dreamville boss dropped his new song and video for "Heaven's EP." Over the instrumental to Drake's Certified Lover Boy cut "Pipe Down," Cole reflects on his place in hip-hop.
"But lately I've been questioning, second guessing whether or not I've got something to offer since I done alluded poverty," he raps. "Or has the money watered me down? / That truth is hard for me / Like the second time I got cut from the junior varsity."
The video was shot while Cole was in Las Vegas for the iHeartRadio Music Festival over the weekend. He flies on a private jet with his Dreamville crew including Bas and cruises down the Strip while showing love to Drake and Kendrick Lamar.
"Some people say that I'm running third / They threw the bronze at me / Behind Drake and Dot / Yeah, them ni**as is superstars to me," he raps before declaring himself "the best ni**a breathing."
This marks the first release from Cole since his album The Off-Season in May. Although he has hinted at retirement in the past, he just can't leave the game alone.
"Supposed to be relaxed and this passion makes that impossible," he raps at the end of the 3-minute track.