Keyshia Cole's Mother Frankie Lons Dead at 61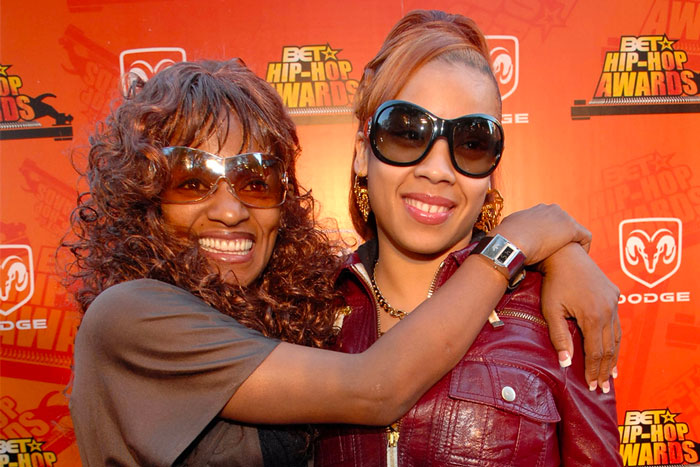 Keyshia Cole's biological mother Frankie Lons has died at 61.
Cole's brother Sam tells TMZ that Frankie overdosed at her Oakland home on Sunday (July 18), the same day she was celebrating her birthday.
According to the report, she took drugs while partying and relapsed. Frankie's hard-fought journey to sobriety was documented on several BET shows including "The Way It Is" and "Frankie & Neffe."
Keyshia has not publicly addressed her mother's death, but her sister Elite Noel took to Instagram to mourn the devastating loss. "Worse pain ever," Elite wrote on Instagram Stories. "To see my mama in a body bag on her birthday! My heart so fu**in broke."
Keyshia Cole's sister Elite Noel announces the passing of their mother Frankie. Our immediate thoughts and prayers are with the family as they mourn this loss 🙏🏿 pic.twitter.com/wLkLYgmIy2

— The Boss Affiliate (@thebossaffilia) July 19, 2021
Keyshia was given up by Frankie and her biological father, Virgil Hunter, for adoption at a young age. She was raised by family friends and reunited with her birth parents later in life as an adult.
The R&B singer was candid about her mother's addiction struggles throughout her life. In August 2018, Frankie announced that she was on the path to sobriety with the help and encouragement of her family.
"I need everybody to keep me in their prayers. I'm taking this a day at a time. As long as I have something to do and stay focused, then I won't have to worry about no triggers," she said.
Frankie would have been 61 today.
View this post on Instagram