King Nova Impresses With New LP "Beauty of a Nightmare"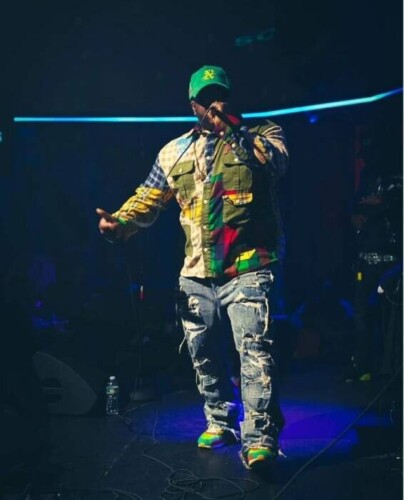 King Nova just released his 4th LP "Beauty of a Nightmare" a project which takes his listeners on a much deeper dive into who he is as an artist and person. From his deep desire to make it to dreamville to his struggles with getting a grip on reality. The project features two other artists Wavyy Jones & Mona Luna who most definitely added another level of greatness to this project. Tune in and see what all the talk is about. Go to Novathegoat.com to tap into more king nova with the merch, music & more. You know the slogan as usual it's Legendary nothin less!
BIO
Growing up in Wyandanch, Long Island NY wasn't easy, especially being one of twenty-two children was rough for the infamous King Nova. Raised by his mother and grandmother, the pressure was on, the hunger grew stronger and the determination became limitless to create a better life for his family.
King Nova was always around musically inclined siblings but his vibrant, comical personality had him stumble upon a talent he wasn't aware he possessed while freestyling to a beat just to make his classmates laugh. No stranger to writing though, at the age of 12 Nova was structuring in-depth poetry and was driven by lyrical geniuses like Sheek Louch to inspire him.
The diverse mastermind moved all over Long Island and was introduced to a plethora of different people. Instead of doing just rap why not mix up the recipe and incorporate different styles? That's exactly what King Nova did. From his out-the-box music videos to his catchy flow and mainstream singles, Nova has a lot to offer. Happy vibes and good times is what Nova creates all around and you can feel it through the music.
Pressure makes diamonds, King Nova says he's always been counted out, but feeling like the underdog only created a lyrical monster on the tracks. "I love when people doubt me because I show them what I'm capable of." And he always does. With over 30k views organically, which is rare to even be able to say nowadays, Nova has a bright future and over 5 years worth of songs tucked in the stash. From opening up for Benny The Butcher, Nino man and Dave East to performing overseas in Scotland, & Soon to be featured in a documentary for the NHK network in JapanKing Nova is setting the tone for his upcoming projects. 
Connect:
http://www.instagram.com/kingnovathegoat 
© 2023, AMMPRO. All rights reserved.