New York Meets Alabama: GnG Zo and Money Hungry Collaborate on '4 for 4' EP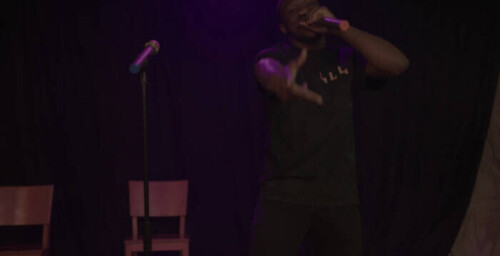 New York is exactly 1063 miles away from Alabama, aside from the distance there is a vast culture difference in between the two cities but New York artist GnG Zo and Alabama native producer Money Hungry on the beat came to together to collaborate on their first solo project together titled "4 for 4". This project doesn't symbolize their first time working together the two have collaborate before on a single track"Get It Together Freestyle" A new  York Drill song. The 4 for 4 Ep is composed of 4 songs all produced by Money Hungry and is rumored have visuals for each track. 
GnG Zo is a Guyanese Born artist Raised in the Southside of Jamaica queens New York and now resides in Atlanta , with his love for music stemming for poetry and spoken Words. GnG is a versatile but witty artist when it comes to his craft, his versatility is well showed case with his various music styles, which includes Boom bap,Trap, drill and reggae.Some notables songs from GnG Zo are "Shooters", " Devils Smile", and "He say she say " to say the least. Musical influences that have impacted includes 50 cent, lil durk, Movado and Vybz Kartel, GnG also quoted that "the change of culture from New York to Atlanta also help me with my versatility as rapper blending the two sounds and styles have help me find my niche…"
When asked what was motivation behind the Project GnG Zo stated " wendys " they messed up my order so i dropped a better 4 for 4 "Ironic 4 for 4 was inspired by Wendy's 4 for 4 meal (a cheeseburger, nuggets, fries and drink ).  Money hungry on the beat is a producer born and raised Alabama, where he learned to play piano, drums and guitar. Although it's not known where his love of music came from money draws is influences from producers such as Zaytoven , Swizz Beatz, Scott Storch, and Timbaland just to name few.
Connect with GNG Zo: https://instagram.com/GNG_Zo
Connect music producer Money Hungry: https://linktr.ee/moneyhungry334
[embedded content]
© 2023, Logan. All rights reserved.