Solange's Son Julez Reveals Breakup with Skai Jackson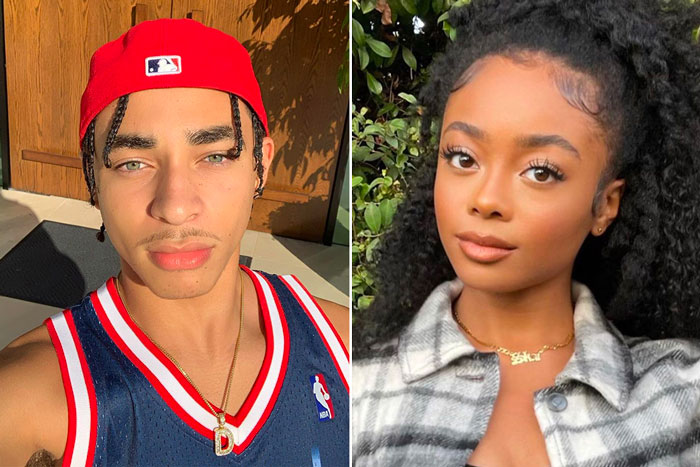 Solange's son is making headlines for his secret romance with Skai Jackson.
Daniel Julez J. Smith Jr., 16, revealed that he was in a relationship with the former Disney Channel star, 18, but they have since called it off after she allegedly cheated.
In a leaked group chat, Julez claims he and Skai were sexually involved, but she was unfaithful so he got revenge.
"I made sure to ruin her life," he allegedly wrote in one message. "I fu**ed her good and got her addicted and then left her. It's complicated."
The other person in the conversation questioned their two-year age difference, but Julez was seemingly unbothered. "Ni**a age don't matter," he responded.
View this post on Instagram
A video also surfaced of Skai being poked in the crotch. Many have accused Julez of leaking the clip, equating it to revenge porn. However, it's unclear who uploaded it to social media.
Both their names have been trending on Twitter as fans weighed in on their surprise romance. Julez addressed their relationship status in a since-deleted IG Q&A. When asked if they were still friends, he responded, "F**k no."
While they may no longer be together, a photo of the former couple in happier times has circulated on social media, showing Skai sitting on Julez's shoulders while he takes a selfie.
Julez is Solange's son from her relationship with ex-husband Daniel Smith. Solange was 17 when she married her high school sweetheart, but they divorced three years later.
JULEZ AND SKAI JACKSON???!! pic.twitter.com/oekSt6i9UT

— Gys (@Gabeeyonce) January 16, 2021