Trippie Redd Compares Himself to Lil Wayne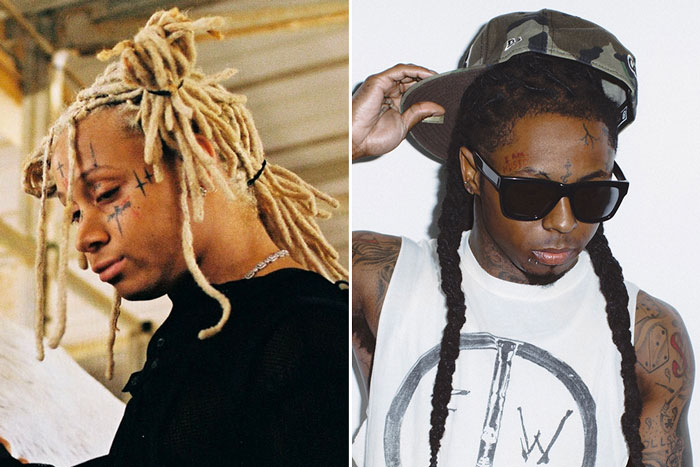 Trippie Redd is feeling like Lil Wayne.
Months after his album Pegasus leaked, the Ohio rapper officially released it to streaming services last month. In a celebratory video, Trippie declared himself "real-life Lil Wayne," comparing his album rollout to that of Weezy's Tha Carter V, which leaked prior to its release in September 2018.
"I'm real-life Lil Wayne now, you know what I'm saying?" said Trippie. "I dropped a leaked album. My sh*t like Carter V, boy. F**k you talkin' 'bout? Ha!"
View this post on Instagram

#trippieredd got a reason to compare himself to #lilwayne after #pegasus was leaked months before it dropped officially?
Wayne's Carter V was plagued by leaks, but that didn't stop the long-awaited album from debuting at No. 1 on the Billboard 200 with first-week sales of 480,000 equivalent album units. It also earned the second-largest streaming week for an album with 433 million streams.
Pegasus, which leaked over the summer, was released on Oct. 30 and debuted at No. 2 on the Billboard 200. However, it only sold 60,000 equivalent album units.
Trippie received backlash for his bold comparison. "trippie trippin," wrote one commenter, while another pointed out the disparities between him and Wayne: "Yea except Carter 5 sold nearly 500k."