Ty Dolla $ign Teases Joint Album with Post Malone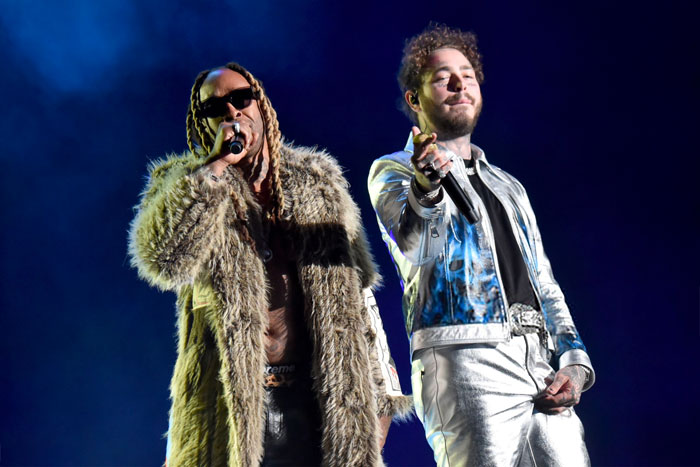 Ty Dolla $ign and Post Malone might be planning a joint album.
During an interview with Korean music magazine "HiphopLE," Ty teased the potential pairing while reflecting on his 2018 joint project with Jeremih, Mih-Ty. "Who knows if I might do it again, but I'm sure it's possible," Ty said.
He went on to reveal that he and Post may already have something in the works. "Posty and Ty Dolla $ign album coming soon," he added with a laugh.
The two have proven to be a dynamic duo, collaborating on songs including their 5x platinum hit "Psycho" and "Spicy" for Ty's most recent album, Featuring Ty Dolla $ign.
Ty revealed that he started on "Spicy" last year, but it took Post several months to turn in his verse. "I called him and he took a fu**ing hell of a long time to send it back. But, I got it back," he told Apple Music. "Shout out to our brother, Post. He's about perfection, and we see it in his work, every time."
Ty has also toyed with the possibility of a joint project with another one of his famous collaborators, Kanye West. "That's one of the best combinations ever," Kanye told Power 106's "The Cruz Show" in 2018. "Ty is one of the strongest artists we have living and anything I can do to support, get around, produce, take my hands and chop up I'm with it."