Una – "Alert" ft. Jeremih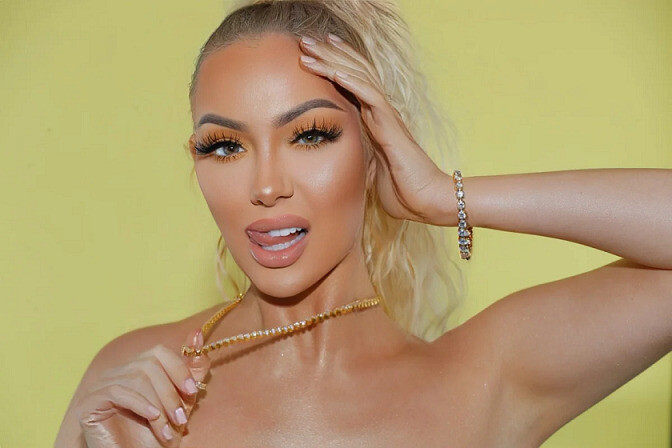 Please, introduce yourself?
– UNA! The meaning of my name is "The One"

What got you into music and made you realize that it was your chosen path?
– I've always had a passion for writing even long before I touch the microphone. Since I was a little girl I spent a lot of my time writing. From poems to sketching, writing has always been my truest passion which spilled over into making music for myself.

Tell us about your single. And what's the story behind it?
– The name of the single is "Alert". In my opinion it's a sexy, sultry vibe. The song is featuring Jeremih and produced by Mally Mall. The story behind this release is to truly express your inner sexiness from woman or mans perspective. I really feel like all genders can honestly find their Alta egos when they listen and feel the music. Me and Jeremiah seem to fit this narrative perfectly if you ask me.
What makes your music unique? How would you describe it?
– What makes my music unique specifically is my voice! I can confidently deliver my emotions boldly and bluntly within feminine and parameters.
What advice would you give to aspiring musicians?
– Do you! Be you! No one can embody the best version of you like you can, and authenticity is really what people tend to rock with.
How was it working on this project with an artist like Jeremih?
– Jeremih is one of the most talented voices I've heard! It has been a honor as a new artist to be on the same record with him.
Who are your biggest musical influences and any particular artist/band you would like to collaborate with in the future?
– Biggest influence have been the ladies currently doing it. My number one is Nicki Minaj , however, my taste in music is very broad. I can go from Nicki Minaj to Britney Spears and back to Alina Baraz and Jhene Aiko all in 30 seconds. I love the soul and all of their voices, although all very unique.
If you had one message to give to your fans, what would it be?
– I love each and everyone of you on team UNA
What's next for you? Any upcoming projects?
– Currently me and my producer Mally Mall are working on a Album for 2024. Stay tuned each song is giving" Alert or better
Connect:
https://music.apple.com/us/album/alert-feat-jeremih/1703611831?i=1703611832

https://instagram.com/thenumerauna?igshid=MWZjMTM2ODFkZg==
© 2023, StanleyGatero. All rights reserved.