Watch Kanye West's Interview with Joe Rogan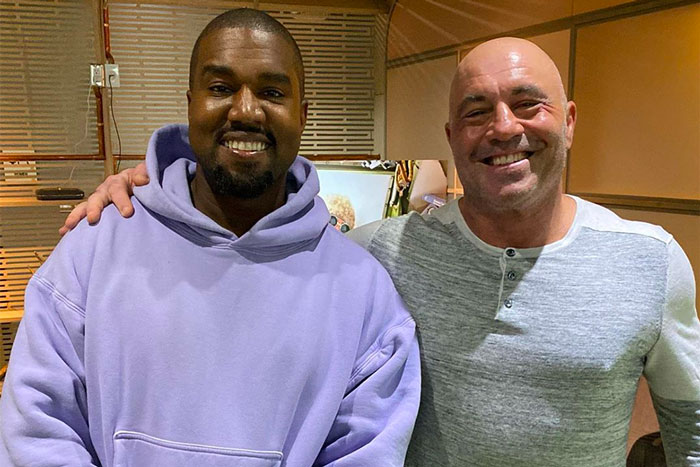 Kanye West came face to face with Joe Rogan on a highly-anticipated episode of "The Joe Rogan Experience."
During the three-hour conversation, which Rogan described as "fun and stimulating," the presidential candidate discussed his ideas on a wide range of topics, including his candidacy, abortion, mental health, and the music industry.
On why he should be president: "There couldn't be a better time to put a visionary in the captain's chair. … I manifest, I see things, I'm a great leader because I listen, and I'm empathetic. I feel the entire Earth and I feel us as a species."
On abortion: "There are one Black child are aborted every day. We are in genocide. More Black children have died since February than people have died of COVID. And everyone wears a mask. So it's a matter of, where are we turning a blind eye to?"
On being medicated for bipolar disorder: "It blocked my ability to channel what God wanted me to do. … It destroyed my confidence. It made me this shell of who I really am. It greyed over my eyes. It made the mustang not buck anymore. I remember going on TMZ and saying, 'Slavery is a choice,' and they medicated me for saying that and having that opinion."
On being given medication that caused him to gain weight: "This shows you they were trying to kill a superhero, slowly trying to kill genius, try to make me feel like I could not run for president."
On buying his masters: "I was thinking about buying my masters and I realized that that was too small of a thought. I'm gonna buy Universal. They're only a $33 billion organization. I'm one of the greatest product producers that ever existed. And I'm a child. I'm 43 years old… And now it's proven that I'm the new Michael Jordan of products."
Watch the full interview below.