600Breezy Denies King Von Warned Him NBA YoungBoy Was Going To 'Shoot The Crib Up'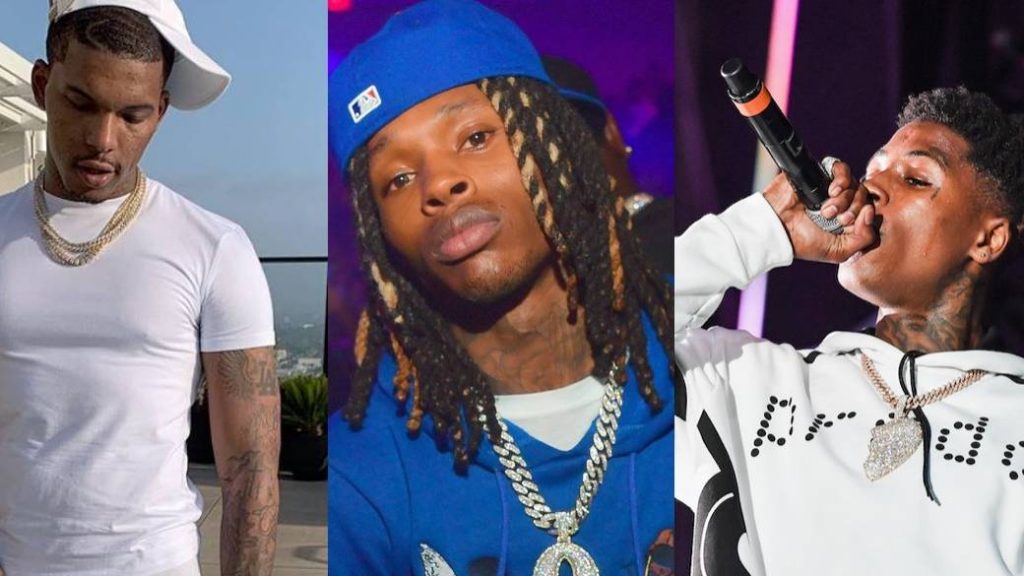 The late King Von allegedly warned 600Breezy about NBA YoungBoy's threat to shoot up his house, something Breezy denies. During a recent interview with VladTV, 600Breezy explained he wasn't supposed to "like" YoungBoy because he was dating a woman YoungBoy "fucked with" shortly after he got out of jail.
King Von allegedly spoke with YoungBoy who told him: "Your homie over there with my bitch, I'm about to send some n-ggas over there to shoot the crib up.' Talkin' 'bout me, I been outta jail for two, three weeks."
Breezy added, "YoungBoy been doing shit behind the scenes, like pickin' with people […] To his fans, it's like, 'That's YoungBoy, he don't do no wrong.' But he doin' little shit, so you can't say that Von the aggressor."
In an Instagram post shared by Akademiks, YoungBoy's team accused Breezy of fabricating the entire story. As they wrote in the comment section, "That dead ass n-gga lied."
View this post on Instagram
The viral clip clip prompted 600Breezy to walk back his statements in one of his Instagram Stories on Tuesday (August 16). According to the Chicago-bred rapper, King Von never made the call and YoungBoy never sent anyone to harm him. At the same time, he showed his respect to Von and admitted he misspoke.
"Ain't nobody save me from nothing and ain't nobody send nobody to do shit to me," he wrote. "I'm just saying shorty be playing crazy saying shit doing shit behind the scenes . He ain't send shit it do shit. But LLKV I worded that shit wrong [100 emoji]."
View this post on Instagram
600Breezy's interviews have landed him in hot water before. In October 2021, he sat down with the Fresh & Fit podcast where he was asked about King Von's November 2020 murder. At one point, he said suspect Lul Tim "wasn't wrong" for allegedly pulling the trigger, setting off a string of angry comments.
600Breezy later claimed his remarks were taken out of context and said he still has contempt for Lul Tim.
"Of course they skipped the whole part where I said 'I dont fuck with that n***a and N***AS STILL WANNA SEE THAT N***A FOR WHAT HE DID' but aye," he wrote on his Instagram Stories at the time. "If anybody don't like what I say, hit me in my mouth or shut up. Simple. Fans friends anybody [100 emoji] LLKV and fuck Timmy. Now carry on."
"Of course they skipped the whole part where I said 'I dont fuck with that n***a and N***AS STILL WANNA SEE THAT N***A FOR WHAT HE DID' but aye," he wrote on his Instagram Stories at the time. "If anybody don't like what I say, hit me in my mouth or shut up. Simple. Fans friends anybody [100 emoji] LLKV and fuck Timmy. Now carry on."